The Thinkery Children's Museum Opens in Austin – Powered by STEAM Design
Posted by Rachel S on Thursday, December 26th, 2013
It's always exciting when a new children's museum launches and The Thinkery in Austin does not disappoint. Opening mid-December, Austin's completely reimagined family destination (new location, building, everything!) was designed with STEAM in mind in its myriad interactive exhibits. The groundbreaking interdisciplinary educational method looks at Science and Technology interpreted through Engineering and the Arts all based in Mathematical elements (STEAM). The goal of STEAM is to appeal to all different types of learners to more naturally engage children.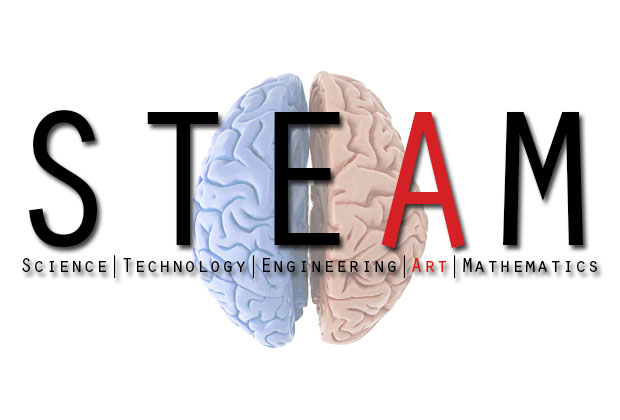 More than $18 million was invested in the 40,000 square foot facility. Though a minimalist exterior – think barn red blocks stacked together – it's the inside that matters, so don't judge this boxy building by its outsides. Instead, revel in the coolness that abides within. Interactive exhibits are aimed at a wide range of ages – toddlers through tweens – and the parents that come along for the ride. The eight permanent exhibits include:
Innovator's Workshop
This gallery offers materials and tools to encourage invention and creative problem solving. Hands-on science, engineering and art areas encourage you to stretch your imagination.
Spark Shop
A more advanced gallery for children 7+ and adults where you can design flying contraptions and launch them safely down a projectile range. Tools and materials here accommodate advanced design challenges.
Light Lab
Color, light and shadow dominate this exhibit where you can draw with lasers on the walls, build lit structures with LED blocks, plug into an uber-sized Light Brite and manipulate your shadow from tall to small.
En mi familia
Step into a 1950s South Texas Mexican-American home modeled on artist Carmen Lomas-Garza's celebrated paintings. Play classical 2D instruments that look as if they've been snatched from the canvas or move pots and pans around the kitschy kitchen.
Our Backyard
The joys of the museum are outside as well as in – splash in a stream, climb an amazing (and accessible) structure, relax on the rocks by the water or check out an outdoor science program.
Currents
Get wet at the 12 hands-on stations where you explore the feel, motion, sight and sound of water through an array of experiments. Borrow an apron and Crocs and take advantage of the heavy duty driers to ditch the damp when you're done.
Kitchen Lab
This exhibit combines science and food in facilitated workshops. Mix vinegar and baking soda to chemically inflate a rubber glove or investigate how to blend a non-Newtonian fluid (a clever cornstarch concoction that acts as both a solid and a liquid).
Let's Grow
Both body and mind are addressed in this area where kids learn about nutrition and see where food comes from and how it gets to our table. The Move! Studio encourages jumping, bouncing and balancing activities.
But don't limit yourself to the galleries – even the nooks and crannies have opportunities for stimulation. Rainbow panels under the stairs will have your wee ones crawling around to explore. The second floor loft area has squashy seats and favorite books for some downtime if your kids are pooping out or over-hyped. Bring a change of clothes (and clothes you don't mind getting wet and dirty) if you plan to let your children get their hands into both the water and paint.
Crowds have been sold out but purchasing an annual pass will allow you to avoid the lines and is a bargain at $95 for a family of four. Daily tix are $9 at the door or online in advance and children under two are free. For those on a budget or who want to sample for a budget price, you can get in for a nominal donation on Wednesdays from 5-8 pm and Sundays from 5-6 pm are gratis.
image sources: CommunityMatters.biz, FamilyVacationCritic.com, CinSarah.com. USAToday.com, ThinkeryAustin.org, SunInAustin.com, KCLegacyPress.com, BraveTheWoods.com