Could An Adult Summer Camp or Preschool Help You Remember How to Play?
Posted by Elizabeth Alton on Wednesday, May 27th, 2015
If you had the chance to enroll in an adult pre-school that would allow you to finger paint, do show and tell with your favorite things, and dress up for a class picture do over, what would you say? This is the idea behind the Preschool Mastermind, a month-long program that's being spearheaded by a Brooklyn-based founder who also launched a Skipping Club. The people come for different reasons: to be less serious, to build confidence, and generally to get in touch with their inner child. But one thing is shared: a desire to relax and relearn how to play.
Now that summer is upon us, there's another trend to consider in terms of our search for relearning how to play and be carefree: summer camp. When you think of summer camp, what comes to mind? Endless sunny afternoons, swimming holes and rope swings, late night chats with your friends as you relax on uncomplicated bunk beds. A whole host of summer camps aimed at adults are popping up around the US and Canada to help make sure that campers embrace at least one carefree weekend or week of vacation between June and September.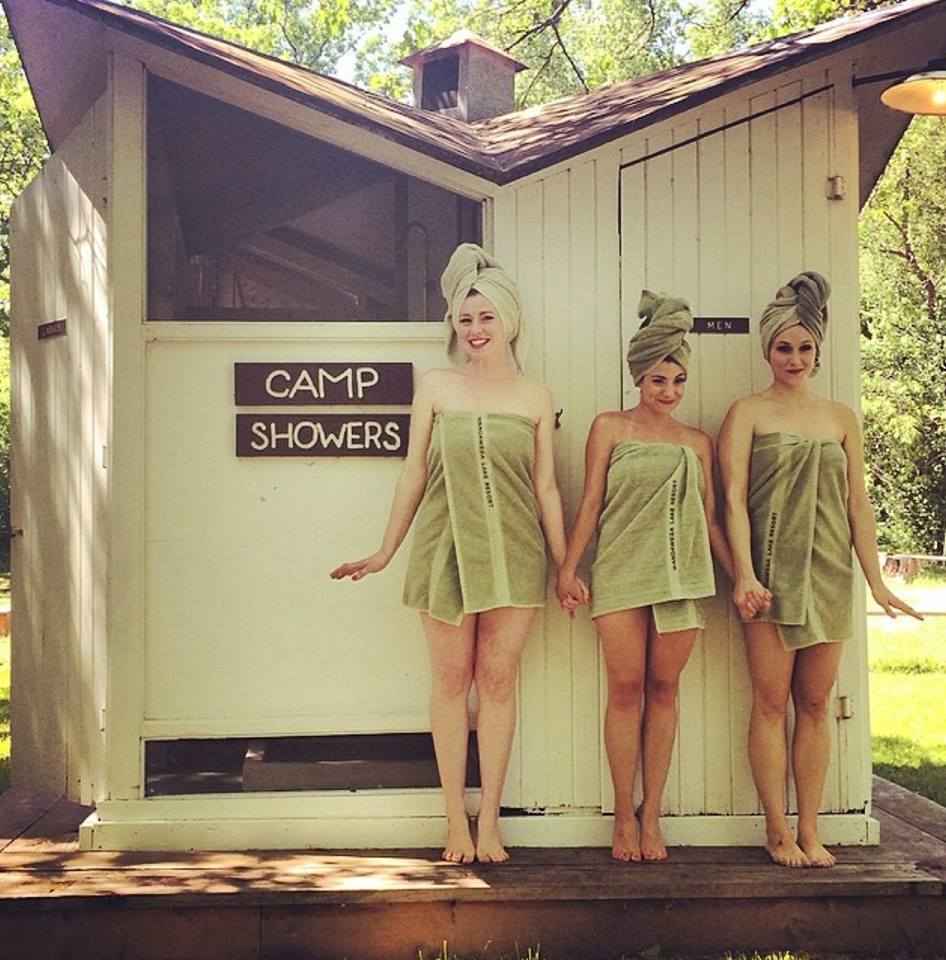 If you're looking around your cubicle and trying to imagine a low-key summer getaway with your iPhone, you're not alone. A lot of thinking has gone into creating environments to encourage disconnection, using themes and storytelling to draw people in, and trying to avoid a scenario where campers are hiding in tents streaming Netflix on their iPads.
Some of the camps are anchored around bringing together members of specific communities. In Ontario, for example, the Jamboree LBGT Summer Camp for adults invites guests to spend eight days reliving summer camp in all its glory at cost (when last reported, $589 for the week). There's canoeing, campfire singalongs, a talent show, and much more. There are also a number of activities for adults. Camp No Counselors, which has multiple locations around the US, offers traditional summer camp days with activity blocks where guests choose from options like watersports, hiking, friendship bracelet weaving, archery, the slip'n'slide, and much more. In a way, it sounds like a wonderful way to revisit activities you loved but have lost the time to do; or, a great strategy for finally trying out all those hobbies you imagined mastering but never actually seem to do.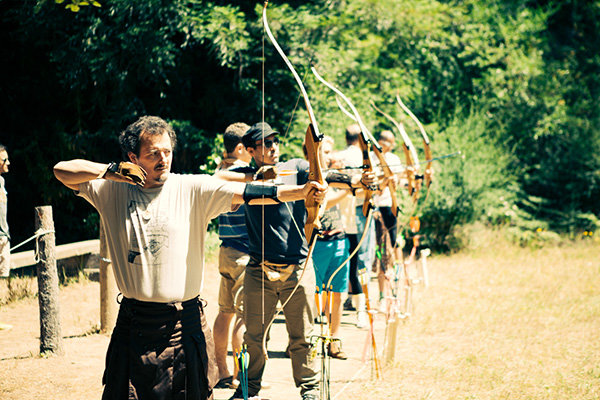 For those looking for a more thematic experience, a Zombie Survival Camp uses an apocalypse type of setting to teach first aid, wilderness survival, disaster preparedness, martial arts, weapons and more. Attendees at Zombie Survival Camp wrap up the weekend with a LARP-like experience facing off against zombies to see how they do. There are numerous themed camps, from medieval to the fairly well-known Great Horror Campout.
The options are really endless. Moab Under Canvas is a summer camp for extreme sports fans. Soul Camp is geared toward a crowd that wants to relax with a spiritual bent, offering summer camp with yoga, meditation, organic food, and other self-growth related topics. There are Rock and Roll fantasy camps where you're guided through writing and recording music. There are even foodie camps and wine camps. Whatever your interests, it's a good bet that someone is offering a summer camp experience developed around that theme.
So the bigger question: what's really driving the popularity of these camps? The average American gets two weeks of vacation a year. Why are they choosing to spend that time doing archery at a basic Boy Scout Camp or taking meditation lessons by the lake instead of jetting off to Paris, visiting Yellowstone National Park, or even just renting a cabin in Maine? There are a lot of possible theories, but when you look at the situation through the lens of entertainment design it's very instructive. The average vacation is supposed to offer relaxation, a change of scenery and the chance for exploration. But often, traditional travel feels like work. From booking travel to feeling to the pressure to pack every moment with sightseeing and excursions to get your money's worth, vacationing can actually be stressful. Many people feel more exhausted when they get home than when they left.
Summer camp offers something different. It's equal parts nostalgia, exploration, and the chance to disconnect. How many of our favorite memories from childhood are based on that sense of play? More and more vacationers are opting for summer camps because they're looking for experiences. Not just experiences, but guided experiences and carefully created environments that promote play and possibly help promote a lasting change in their approach to life. Letting go, disconnecting, and discovering your non-work focused, non-stressed out self is a pleasure. Camp owners and experience designers are increasingly finding ways to do this, whether that's replicating the classic summer camp experience or working in a great thematic hook such as zombie camp.
Images sourced courtesy of Moab Under Canvas, BC Reflections, Summer Camp Culture, Camp Wandawega