Madame Tussauds and Marvel Team Up to Bring Superheroes to Life in 4D
Posted by Elizabeth Alton on Monday, December 16th, 2013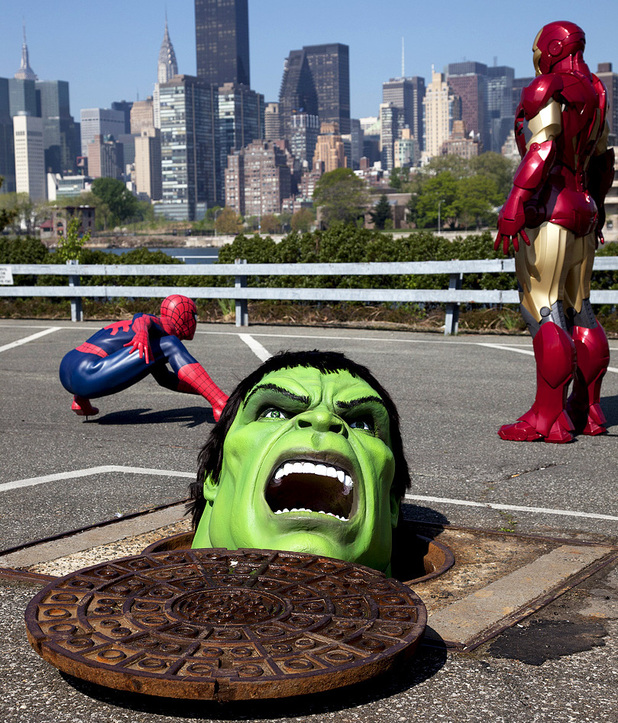 Superhero movies are hot right now. Marvel Comics' cast of character is at the center of some of the biggest franchises to hit the silver screen in the last few years. From the X-Men to the Avengers, these beloved characters are being brought to life for a whole new generation of fans. Now, thanks to a partnership between Marvel and Madame Tussauds famous wax museum, fans can enjoy their favorite superheroes in a whole new,  highly immersive way.
The Marvel Superheroes 4D Theater, sometimes also called the Marvel Superheroes 4D Experience, brings together world class wax art with a 4D film event. The latest attraction just opened at Madame Tussauds in Las Vegas, at the Venetian Hotel. The designers and Madame Tussauds have teamed up before to offer 4D Marvel experiences in London and NYC.
Each of the attractions varies slightly. But each attraction features the famed Tussaud wax figures in themed queues and interactive areas. In the newest Vegas attraction, you're able to mingle and take photos with wax figures of Captain America, Iron Man, Nick Fury, and Thor before heading into the movie. Most of these queues have a S.H.I.E.L.D. command central theme, which is conveyed by mission control graphics around the figures. Interactive displays on the walls convey basic biographical info and the story background on the main Marvel characters.
After progressing through this area, guests continue on to a 360 degree animated 4D movie starring Marvel superheroes set in the attraction's local city. SimEx-Iwerks, the company that develops and deploys the technology platform behind major 4D theaters around the globe, is providing the platform and effects. Custom animated films are used for each of the franchise's locations. The current film in New York places visitors in the middle of a Stark Industries press conference that's interrupted by a surprise visit from Loki and Dr. Doom.
Marvels Super Heroes 4D unites amazingly realistic 3D animation with state of the art digi-star projection and then adds in an extra-sensory fourth dimension. Special effects are used to increase viewer immersion during  the experience. Wind jets are located overhead and at face level. Water mists viewers as the action calls for it. The floors rumble underfoot in response to earthquakes, heavy footsteps, and other environmental catalysts. In some locations, there's even a surprise jab from Wolverine's claws through the seat back at an opportune moment.
Early reviews of the Las Vegas venue are overwhelmingly positive. Fans that love Marvel enjoy the ability to take and share photos of themselves with Wolverine or Spiderman. The choreography of film, music, and effects during the animated movie portion is expert. From an entertainment design perspective, this is a great example of two brands merging to offer an engaging experience for fans. It adds something unique to the venue of Madame Tussauds, while offering fans a whole new way to engage with their favorite superheroes.
Image credits: Singapore Today, Madame Tussauds, Vegas to You, Digital Spy