What's Driving the Resurgence of Themed Hotels?
Posted by Elizabeth Alton on Wednesday, January 28th, 2015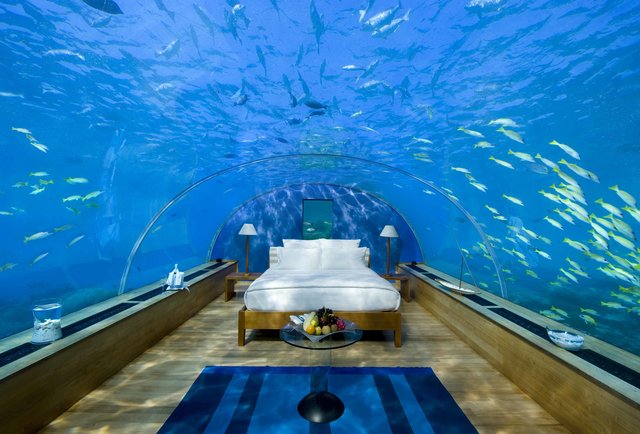 Themed hotels have long been a hospitality mainstay. Are they still hot, though? If you thought our collective tastes might be becoming too sophisticated to embrace the idea of themed hotel experiences, you're dead wrong! In the last several months, a whole batch of new themed hotels have opened globally including dessert themed, lingerie themed, football themed, and Titanic themed. What is it about themed hotels that continually engages investors, hoteliers, and guests alike?
One simple thing that's important to point out in any discussion of themed hotels is the power of an anchor idea. Imagine you're thinking about entering the crowded hotel space in any major city – Boston, New York, San Francisco, or London, for example. You have hundreds or perhaps thousands of established competitors in that one metro area.
The immediate question a founder or investor must answer is "What can I do to differentiate this property?" Unless you want to compete on price, either by offering rock bottom deals or unimaginable luxury, the hotel space is hard (and even a great deal or a lux experience is no guarantor of success). Aggregators and hotel-booking apps have made a significant portion of overnight tourism into a numbers-based game.
The key to success then is about brand and service. There are different ways to achieve this; some will align with major hotels brands. Others go the boutique route and then it's about finding an angle that truly allows guests to experience something different. But this is where things become hard, and a theme is a clear idea to base your venture on. It drives everything, from naming and marketing the property to how you conceptualize design, food, and the way that everything comes together. Some themes are elegant; others artsy; and some capitalize on hot trends and hobbies with monetization as the unapologetic goal.
Many themed hotels are driven by visual expression. Whether it's bringing a certain artist's work or inspiration to life in a whole new way or recreating a specific experience in the microcosm of a hotel room, themed hotels offer the opportunity for extreme decorating. Themed hotels often create the stage, populate it with smaller touches such as furniture and art, and add in experiential elements as budget and inspiration allow. It's natural, because sights and textures play a critical role in both conveying theme and offering guests a great hotel experience. But adding in the other senses and finding bigger ways to develop the themed idea can lead to something really special.
From a guest's perspective, the appeal of themed hotels can be driven by many things. A big one is novelty. From staying 30,000 leagues below the sea to spending the night inside a giant wooden Beagle, a themed hotel is different than the normal day to day experience that most of us have. It also instantly adds a little verve to a trip; your vacation just became markedly different and memorable. Even if your trip to Salt Lake City is a little ho-hum, you'll never forget spending the night in a room decorated like the Egyptian pyramids. In other cases, the theme resonates for fans who crave experiences that are connected with their favorite fantasy worlds: Lego fans or medievalists, for example.
We're excited to think about the potential of the themed hotel in a bigger way. What story is a space trying to tell? What emotions and daydreams does the environment evoke from its visitors? How can the hotel go beyond simply being a setting that's visually built around one idea, and create a whole experience? Consider IceHOTEL which transforms the entire business of sleeping in an ice castle into an Artic experience to remember. Guests can drive dogsleds, drink cocktails from ice martini glasses, and sleep beneath furs. It's easy to imagine oneself as a bit of an explorer, on a grand adventure to tame the North on a winter's night.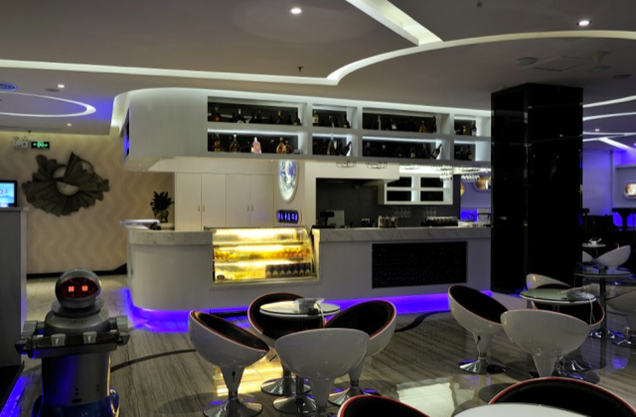 It's fair to say that some themes lend themselves better than others to this idea of using environment to craft a whole experience. At the end of the day, hotels are providing shelter for the night. But thinking about how that theme can be integrated into every element of the guest experience helps elevate the themed hotel into more of a destination, rather than relegating it to a novelty stopover. Can the theme drive the dining experiences, the check-in experience, entertainment choices, and the very operations themselves? Asia's robot-themed hotels to come to mind here as one example of a hotel built around an idea that manages this holistic integration. What are your favorite examples of themed hotels that get it right? Let us know in the comments below.
Images sourced courtesy of Kotaku, Where The Cool Things Happen, HotelChatter,