How Do We Breathe Life into the Stale Air of Traditional Museums?
Posted by Rachel S on Thursday, September 19th, 2013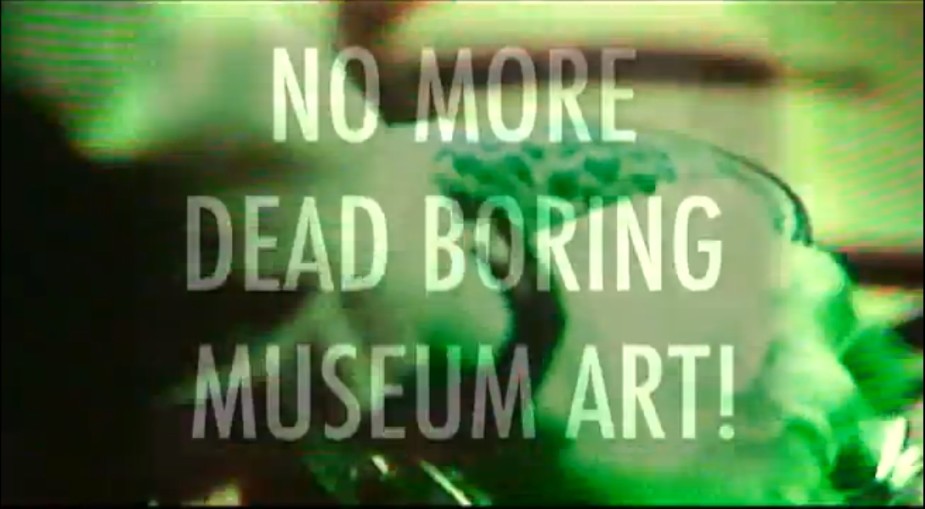 New museums don't crop up every day and most have been around for decades and, in some cases, centuries. And while historical artifacts don't change or evolve, the crowds that view them do. Love it or hate it, we have become entrenched in digital socialization and increasing expectations of interactivity in everything we consume intellectually. We are no longer satisfied by partaking in just one medium at a time.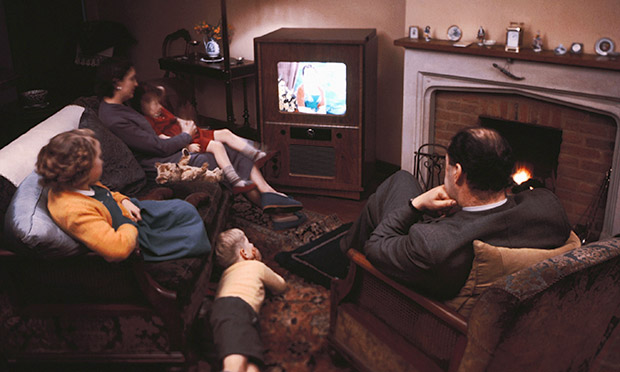 In the 1960s-2000s, watching TV was simply that. Families would gather around the set and were fully engrossed. Eventually came the advent of DVDs with director commentary, which added another dimension to the viewing experience. Increasingly, we want to multi-task while we are entertained and AMC has embraced this with the launch of story sync apps for top shows like Breaking Bad, The Walking Dead and The Killing. With iPad or smartphone in hand, you enrich your viewing experience with exclusive content including up close views of background images and documents critical to plot points.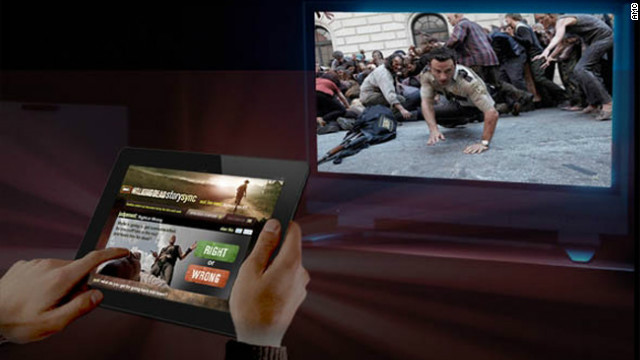 Even when running errands or going to the movies or the park, we are digitally active – we check in on Four Square and Facebook to let our friends know where we are and whether they are there too – or have been there. It seems that no activity is singular anymore. We demand online social interaction and multi-level engagement 24×7. How then can a museum of fixed objets d'art and artifacts hope to hold our attention?
Children's museums, science museums and newer (or refurbished) museums are more likely to have some manner of interactivity integral to their design. Established museums may offer some level of interactivity aimed at children because we assume their attention spans are shorter and we must take extra steps to keep them absorbed. But, in truth, we as adults are just as prone to zone out if we're not engaged on different levels simultaneously and would likely be very interested in enriching activities to supplement our museum experience.
Sure there are plenty of people who can stroll around a gallery and gaze thoughtfully at static exhibits for hours and be completely captivated. But what you're also likely to see are museum goers with smart phones in hand updating their Facebook status, checking their email and multi-tasking because the exhibit – no matter how important or unique – isn't hitting us on all of our input points. If museums aspire to enjoy the lifespan of the art and artifacts they house, they need to find ways to engage. This will only become more imperative as time passes.
Some museums are jumping in and trying to fill this need. A couple of years ago, the Louvre launched an interactive guide using museum-provided Nintendo 3DS handheld game systems in lieu of old-school audio tours. When we at Entertainment Designer tried the app, we found that while it was cool to tool around the world's most famous museum with the 3DS in hand, the interface was a bit clumsy and complicated. The map function is handy and the additional commentary that provided info and backstory was interesting, but overall it seemed more distracting than a tool for engagement.
And that's really the balancing act, isn't it? How can museums amp up interest, address the growing obsession with interactivity without losing their integrity? It's a dilemma, but one that's being addressed in some museum-centric school programs, industry initiatives and even outside sources.
The American Alliance of Museums' Center for the Future of Museums and EmcArts, funded by a substantial grant from the MetLife Foundation, is presenting the National Innovation Lab for Museums. This prototyping program intends to foster organizational innovation and participatory experiences in museums which it has termed a great "adaptive challenge" for museums worldwide. This program offers participating museums funding and a one to two year immersive think-tank type experience to develop ideas for enriching guest experiences.
Designs schools too are getting into the act. Parsons is offering courses in how to help museums adapt and evolve. Their Interactive Design for Museums course assesses existing museums, both traditional and non-traditional, and asks students to complete a collaborative project to design a project for a particular museum. And it's important to consider that it's not just a shorter attention span that's at issue – it's our all-consuming need for information. We investigate, parse and process more data per person than at any other point in history. If we don't know something we check Wikipedia or Google it for instant answers. Never before in history has so much info been available to so many. Museums need to offer us all the info we want and offer it in the format we prefer and in digestible bites.
And if museums themselves won't offer enhanced experiences, others may innovate on their behalf, but then they lose control of the medium. One case in point is the History Hero app, developed by a dad frustrated at hauling his kids across two continents to soak up historical experiences only to find they preferred the hotel pool. History Hero is an interactive game-based companion to major museums in Chicago, New York, DC, London, Paris and Rome.
The concept is that aliens are stealing our artifacts and you must secure critical data to save Earth's history. This sounds way more interesting than what the Louvre has done with the 3DS. Gamification may be just what the industry should consider!
New media artist Lilia Ziamou wrote in a HuffPost editorial that she sees three ways to increase audience engagement at museums: allow for social interaction among visitors, involve physical activity and give the audience flexible goals. These are interesting points and ones that museums may wish to consider when trying to adapt and become more engaging. What I've seen at many museums is a wink and a nod at interactivity without a lot of deep thought or assessment of goals or utility and whether it's actually being used.
It may be a challenge for curators that have stared at the same exhibits for years to conceptualize the metamorphosis that's required. Rather than a drastic change in the exhibits themselves, it's a mindset shift that is the all-important first step. It may be tempting to rest on their carved marble laurels and think that the art and objects speak for themselves and it's the viewers that need to adjust. But we know that won't happen.
With most important works of art and history now available for viewing in high-definition online – either through virtual museum tours or guest photos published on Facebook, YouTube Twitter and Flickr – curators must consider how they can tempt people to visit in person rather than virtually. The bottom line is that museums may be forced to adapt and thrive or risk becoming relics themselves…
image sources: WhiteBoxNYC.org, TheGuardian.com, CNN.com, TateHandheldConference.pbworks.com,  BostonArtUnderground.com, Feeldesain.com, FutureOfMuseums.blogspot.com, Made.com, Apple.com, Wikimedia.org