A Closer Look at the Economics of Queue Jumping Technology
Posted by Elizabeth Alton on Wednesday, May 14th, 2014
One of the hottest questions facing the theme park industry is how to shorten lines. It's the pain point that takes the magic out of a Disney visit, the common complaint people make when discussing theme parks, and the main element that causes guests to shy away from rides in very hot or very cold weather. Yet a long line is, in the simplest sense, a sign that you've done something right. It means that a ride or attraction is in demand. Many parks are realizing that it's important to find ways to reduce waits at theme parks, and for many this is opening the door to a new revenue stream. It's also requiring significant investment: Disney is spending an estimated $1 billion on its new MyMagic+ system.
There's a certain mathematical and design rhythm behind the way queues are created. The word "created" is important, but it's easy to forget as both a guest and designer that these waits are highly architected experiences (or should be). Wait times are determined when demand surpasses that ride's capacity in a given period of time. A lot of focus is put on optimizing those rides to handle the maximum number of guests safely. Design plays a big role. As explored in an interesting blog post by a former Disney ride operator, it's important to create the right flow to prevent bottlenecks as people crowd to get onto rides. The wide swinging queues that narrow down to a single point just before the loading platform are designed to help solve this problem. Still, many parks are turning to technological solutions as well.
With the introduction of the MyMagic + RFID bands earlier this year, Disney overhauled its FastPass program. What was once a paid program is now part of the Disney admission package, and guests can reserve up to three attractions in advance. FastPass+ is only available on specific attractions. Other parks, such as Universal, have followed a different model and offer a paid upgrade that allows guests to move to the front of the line in a faster, separate line through the Express Pass program.
Guests that pay a $35 surcharge are able to skip the queue, or more accurately wait in their own shorter queue, on participating rides. Many parks around the world are following the Universal model since it has a clearer payoff in the short term. Simultaneously there's been a surge in the development of technologies that aid theme park lines, primarily ones that rely on the "theme park in your pocket" concept. As more guests carry mobile phones, queuing solutions that leverage smartphone technology are increasingly popular. It's been argued that this alienates a percentage of the population but with more than 56% of Americans owning a smartphone that's a shrinking margin.
Another approach embraces the inevitability of waits. More and more parks and designers are carrying the theming and entertainment options out to the queue. At Disney's Dumbo the Flying Elephant ride for young children, for example, the queue theming has gone as far as to provide an entire interactive room. Others focus on architectural details, costumed characters, interactive technology, and simple touches like more benches and air conditioning geared towards improved comfort.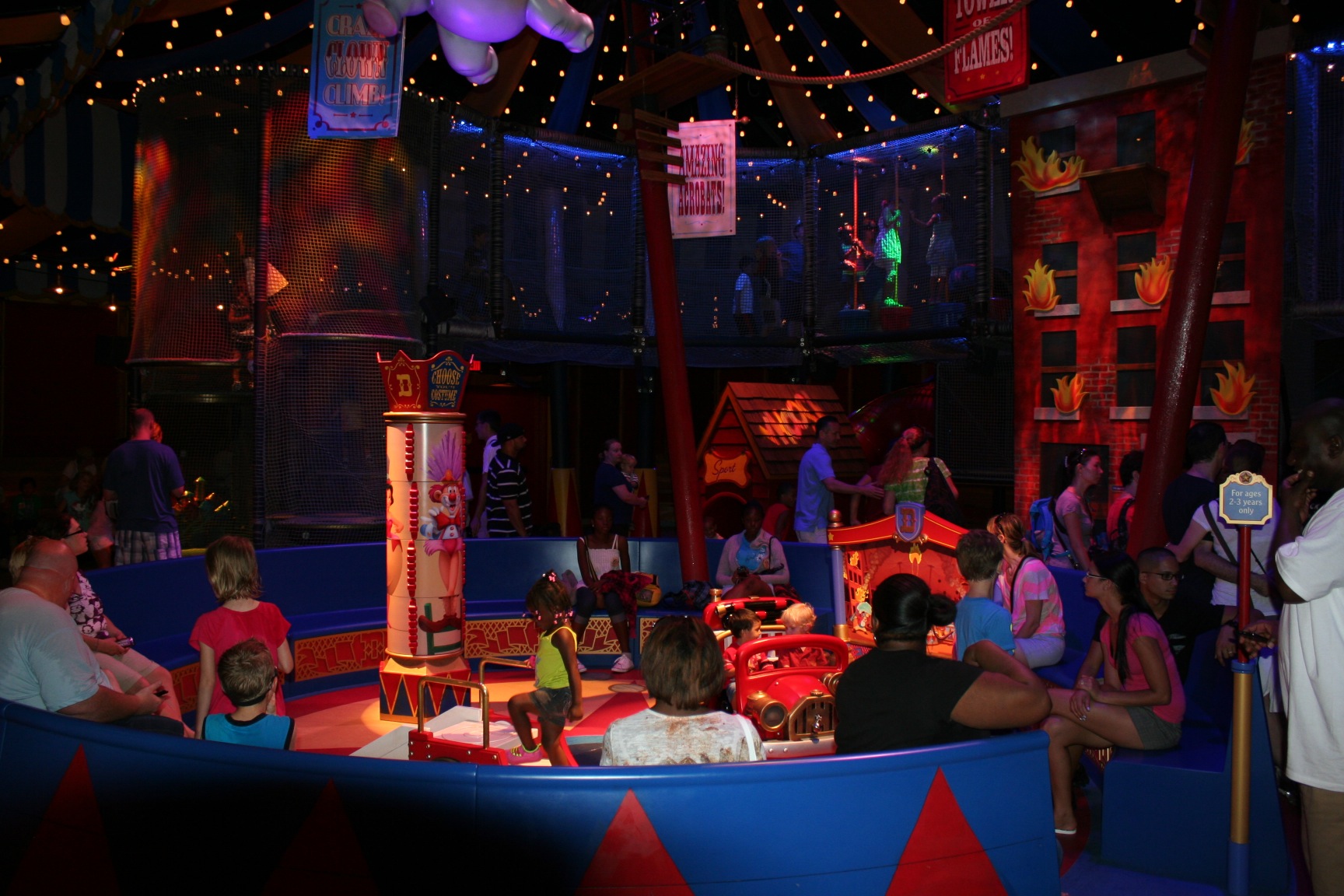 Each of these solutions carries a potential economic cost and benefit. For parks, offering a paid VIP option can create a revenue stream. But there's always the risk that guests unable or unwilling to pay for this will be unhappy. It's also possible, if you set the price too low, that too many guests will access the option and lower its perceived value. There's also a major investment that's required, from the technologies that enable advanced scheduling to the increased theming and space required for separate lines in each ride. For guests, the question is whether paid privileged access is worth it and whether long-term investments from parks will translate into price hikes for guests. Whatever perspective you take, one thing is clear: lines are big hassles both for parks and guests, and both are willing to pay big bucks to alleviate the problem!