Six Flags Announces Its 2016 New Rides Lineup
Posted by Elizabeth Alton on Friday, September 25th, 2015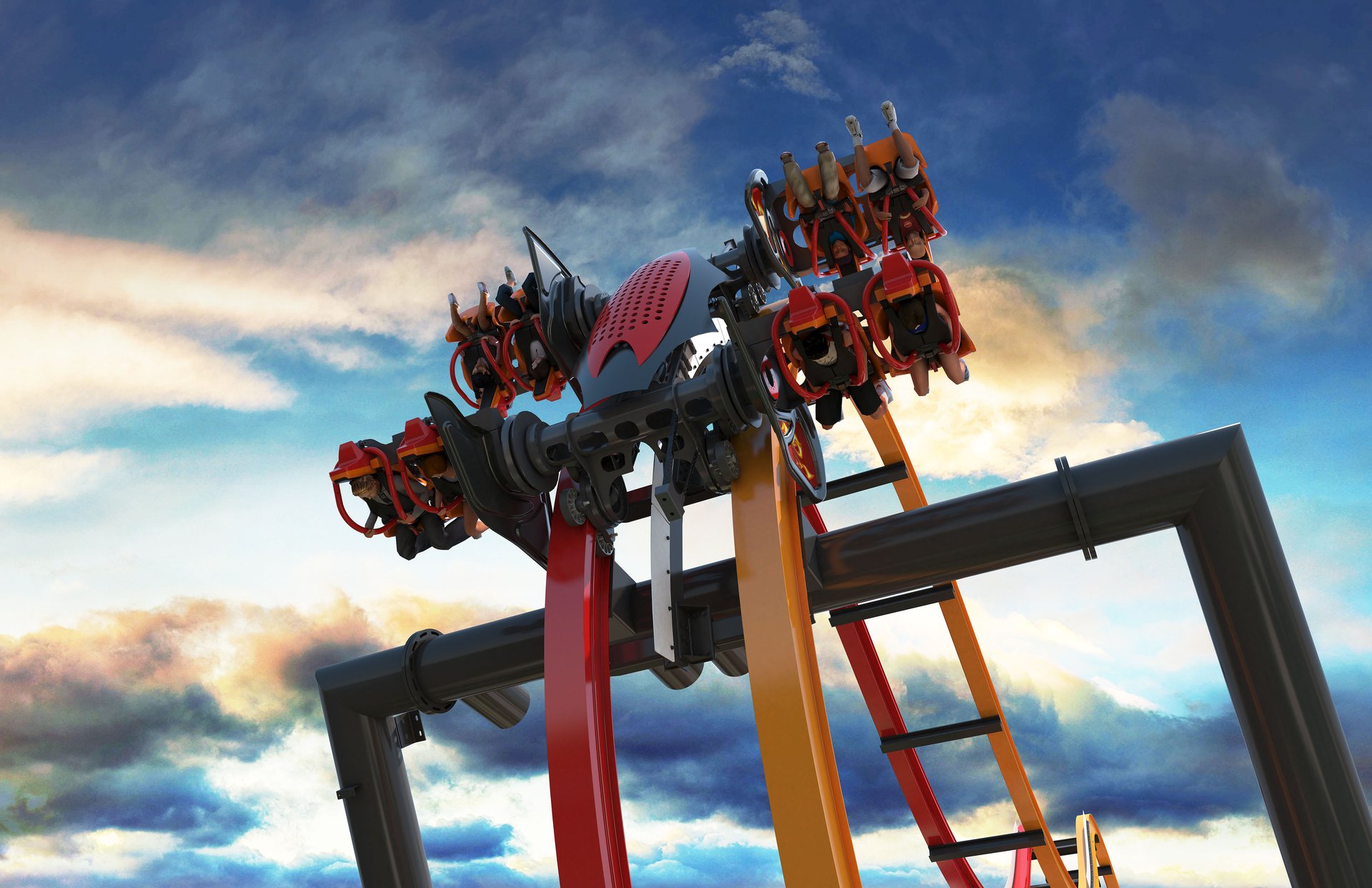 2015 was an exciting year for Six Flags parks around the country. The theme park brand launched dark rides at two of their locations and opened a number of new record-breaking thrill rides across categories. Fans were particularly excited about the new direction that the parks took with the dark ride additions and they're building on that success is the year ahead. Six Flags recently announced their lineup for 2016 and parks throughout the franchise are slated to get new additions to their lineups. Let's take a closer look at what's in store for Six Flags fans around America (and globally) next summer:
In total, the new 2016 plans include eight thrill rides, two dark rides, two water rides and three roller coasters.  The most exciting developments include the expansion of dark rides. Last year, Six Flags Over Texas and Six Flags St. Louis got the DC Comics-based dark ride Battle for Metropolis. Although Six Flags didn't announce any other brand-new dark rides, it did announce that two parks will be added to the Metropolis roster. Six Flags Great America in Illinois and Six Flags Mexico will be the latest parks to host Superman, Batman and company as they battle iconic enemies like Lex Luthor and the Joker. There are two big question underlying Six Flag's future plans in themed rides. Will the dark ride become standard at their parks throughout the brand? Will the company invest in the development and construction of any other completely different dark rides? Only time will tell.
There are also a number of unique roller coasters and thrill rides in the lineup. For example, Six Flags Discovery Kingdom in Vallejo is slated to become home to the world's first "step-up under-flip inverted roll."  The Joker is a wooden steel hybrid that will feature three inversions. The new signature move will involve guests climbing while upside down before dropping into a hairpin turn. The Joker will replace the existing Roar wooden coaster and be revamped by Rocky Mountain Construction.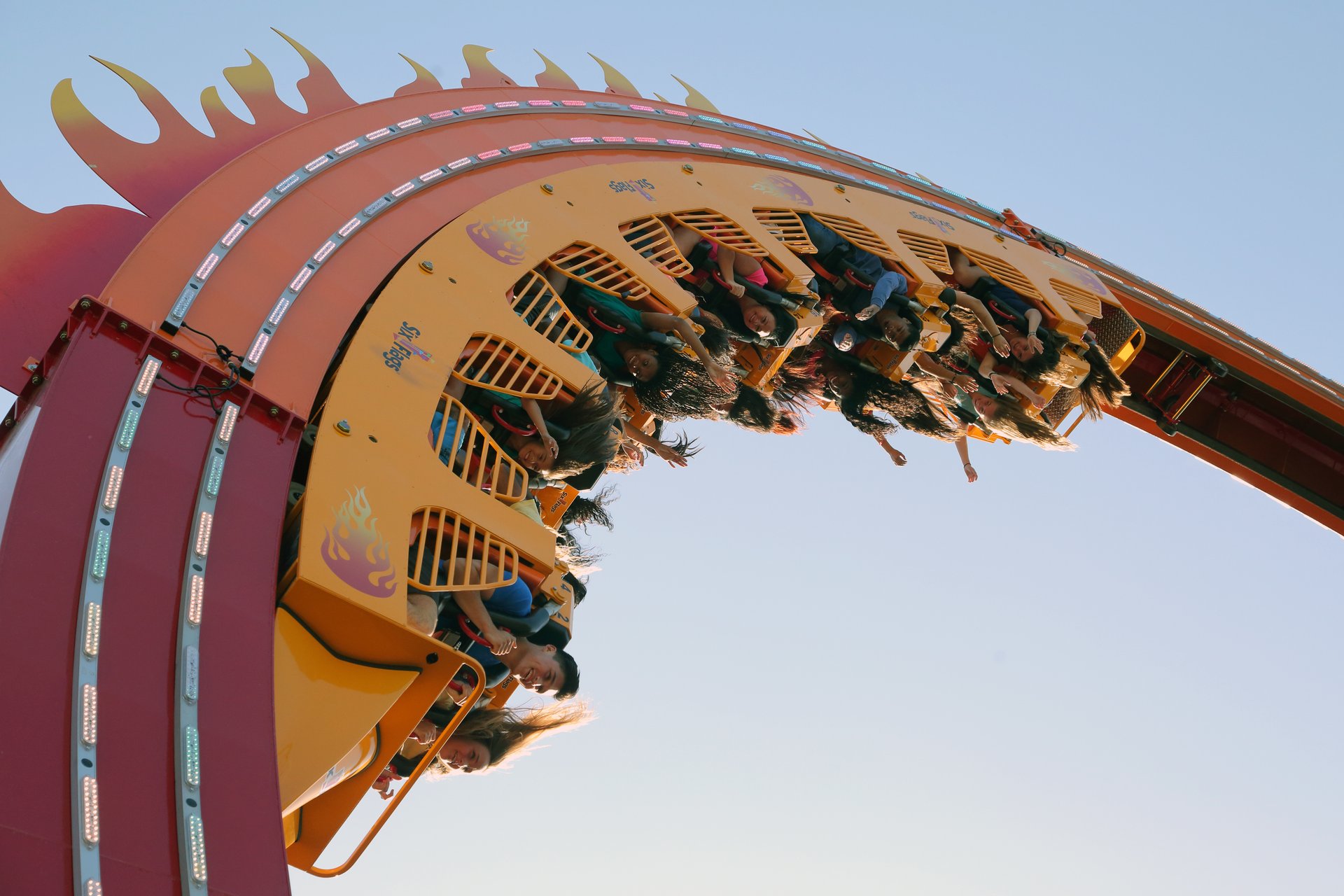 Total Mayhem is billed as a rollercoaster that changes the way you view the coaster experience. It's a free spinning, 4D coaster that's headed for Six Flags Great Adventure in New Jersey. The ride features seats that pivot back and forth as the train moves along a winding track. The roller coaster track includes freefall drops that are sure to make this a heart pounding experience. It's one of the latest attractions from S&S Worldwide.
Four parks plan to install loop thrill rides. While these rides hearken back to carnivals, they operate at a speed and velocity that represents a significant upgrade for the theme park environment. The 70-foot loops are built by Larson International and go by the monikers Fireball and Super Loop. One of the new installations will also be called Greezed Lightenin' at New York's Great Escape. Other plans in the works include new coasters and thrill rides, boardwalks, a new water slide and expanded kiddie areas at different parks.
Six Flags 2016 plans seem to focus on a commitment to bring something new and interesting to each of their parks. Guests who visit the parks year after year from the same general region have at least one new attraction to look forward to. 2016 didn't include a major revamping of any parks or a wide scale investment in dark rides for the year ahead as many experts had predicted. But Six Flags' development plans underscore their focus on delighting regional audiences with predictably excellent thrill rides and roller coasters in the season ahead.
Images sourced courtesy of Six Flags, YouTube