Six Flags Introduces Batman: 4th-Dimension Roller Coaster
Posted by Elizabeth Alton on Monday, January 19th, 2015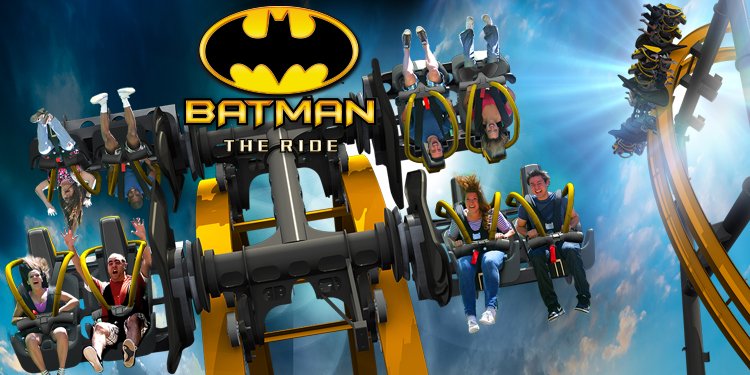 2015 is promising to be an exciting year for roller coaster enthusiasts. One of the most exciting introductions is the new Batman coaster, set to debut at Six Flags Fiesta Texas this summer. The coaster is the brainchild of a collaboration between two big names in the theme park world: S&S Worldwide and Rocky Mountain Construction. What's got fans so excited about Batman? The ride will be introducing streamlined fourth-dimension features to the roller coaster experience.
Batman has been described as a "4D Free Spin Coaster" that will reportedly reach speeds of 40mph and feature a 1000 foot long track. The seats will spin both forward and back, as the train follows a winding, snaking track that includes both straight sections and freefall drops. Batman is replacing the classic 1992 MotoRama Turnpike ride. It may sound compact, but Batman packs a lot of punch and surprise moves into each go around the track.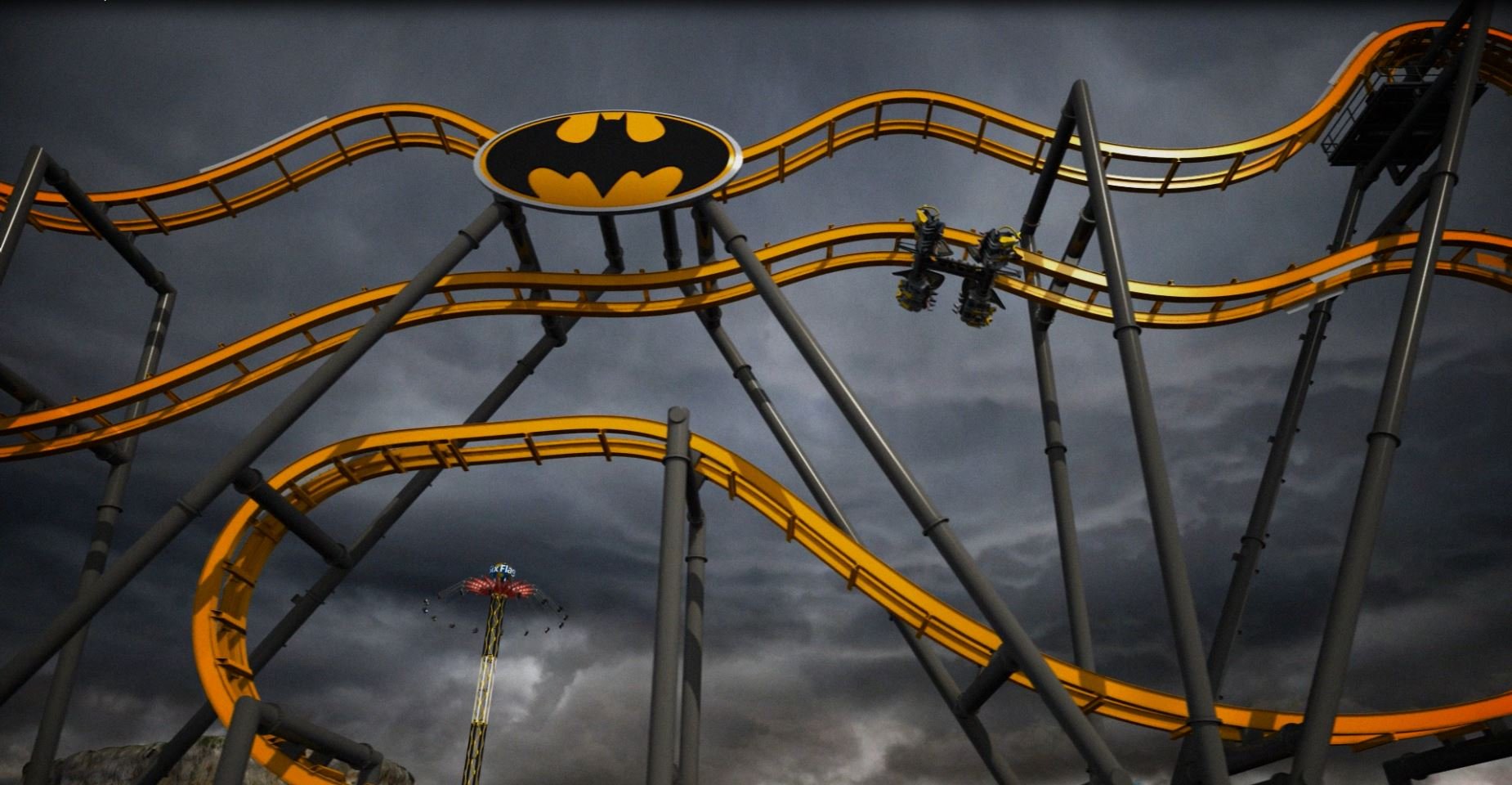 A fourth-dimension roller coaster experience is not for the faint of heart. Batman guests will begin by climbing along a 120 foot vertical rise. Riders then zoom over hills while pivoting forward multiple times, before plummeting into a steep raven drop. Riders subsequently change directions and get to enjoy a backwards flip, spinning backwards into another raven drop and then ending with a forward flip. The ride uses an adjustable series of magnetic kickers to allow the cars to spin freely, based on factors such as gravity and rider weight in the cars. The park can adjust the degree of spin based on rider input, which will help them regulate the experience to average rider tolerance over time.
The roller coaster design features a significant amount of theming from the Batman world, starting with a themed queue. Visitors will queue inside the Monarch Theater, which was the location of a pivotal moment in the Batman universe. Bruce Wayne was leaving the theater with his parents when they were killed right in front of him. The Batman theme is further explored inside while guests wait, with touches that include a Batmobile, bat signal, and other related artifacts. Perhaps the wild ride has been designed to mimic Wayne's emotional journey after witnessing this awful event?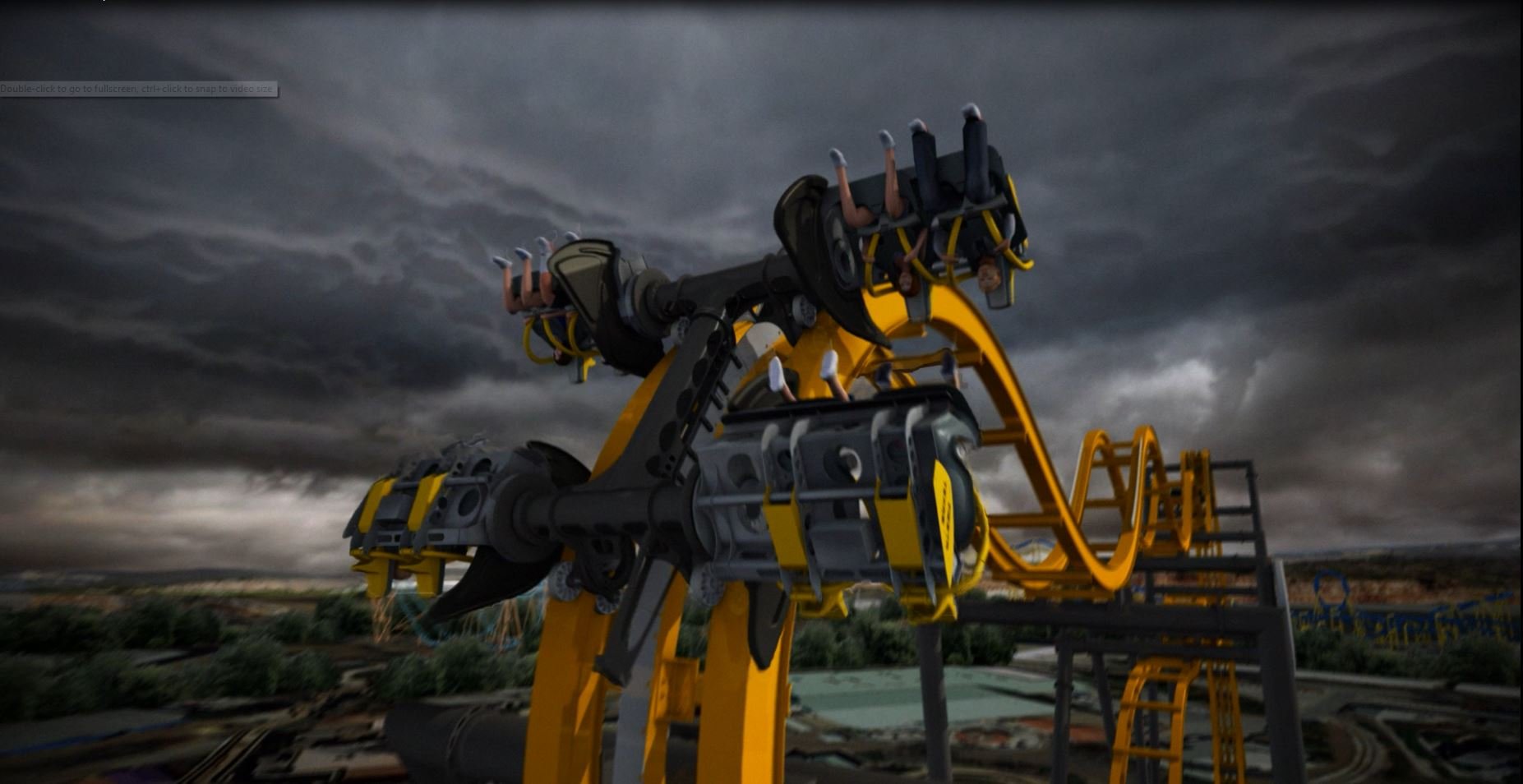 While the heart-pounding ride is exciting for fans, it raises a bigger question about the future of Six Flags Fiesta Texas. With the introduction of dark rides this year, the Six Flags brand which has traditionally focused on thrill rides is dipping a toe into the more themed end of the park experience. With the attention to theming in the creation of the Batman coaster and its queue, this could represent an exciting direction for the parks. Some have speculated that this could be the first step leading to the development of a large DC-themed area at Six Flags Fiesta Texas. For now, officials suggest that's not the case, but future development announcements for the park are forthcoming.
While fourth-dimension coasters have technically been around since 2002, early reviewers have suggested that Batman will  overcome some of the physical challenges that riders have experienced with other coasters. It's been described as a "smooth ride," which is important because similar coasters in Europe have caused serious discomfort to some riders in highly sensitive areas of the body. Introducing fourth-dimension features more widely opens up the possibility of increasing stimulating rides – especially when paired with some of this year's other leading roller coaster trends, such as combination steel-wooden coasters and record breaking loops. Time will tell whether American audiences broadly embrace this style of ride, but we're excited to see the reaction as it's introduced.
Images courtesy of Six Flags