How Do We Address Environmental Sustainability in Entertainment Design?
Posted by Sasha Bailyn on Wednesday, March 9th, 2016
Tourists are beginning to make their summer escape plans to theme parks, and they're looking beyond who has the latest record-breaking roller coaster. Many of today's consumers are interested in eco-friendly theme parks. When you consider how vast the operations are at most venues, it's easy to see why their environmental footprint matters. How much waste is generated? How much water and power is used to fuel the guest experience? In one case study, Disney reduced waste by 60% simply by implementing a recycling program at their parks. What are the big environmental issues in the theme park world today and what trends are we seeing in response?
Recent themed entertainment industry conferences have showcased the environmental problems and challenges facing theme parks – and offering proactive and positive solutions. For example, in the past few weeks SeaWorld has agreed to address one of the most contentious issues in their 40-year battle with animal rights advocates. The parks will no longer breed killer whales featured in their marine park attractions.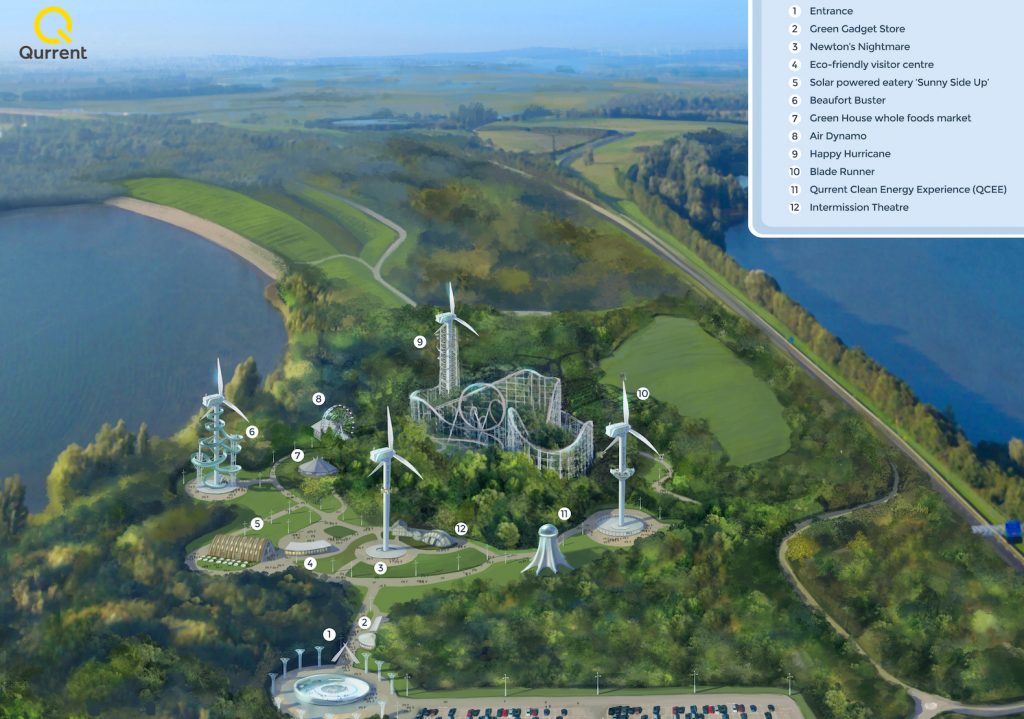 Another example of a major environmental initiative is the "Green is Universal" campaign hosted by Universal Studios. They've installed more than 2,500 recycling bins throughout their resorts. Installing eco-friendly lights saved Universal Studios Orlando more than 2.4 million kilowatt hours of energy in 2015 alone. Fifteen percent of the waste being generated at parks was diverted through these programs.
Environmental planning is becoming a key trend for entertainment venues. It's no longer enough to simply think about design. Embedding environmental sustainability as a core business factor into how theme parks are built further streamlines them for environmentally friendly operations. The economic question on the minds of investors is "Will consumers pay more for sustainable design?"
The short answer is yes. Take the case of urban design and green home design. In a 2015 Forbes article, Deborah Lucking reports how the Green at No Cost approach focuses on environmentally-friendly design to balance green space, ecology, and sustainable land development. If these principles can work in the home design and urban shared space worlds, it gives hope for theme parks and other entertainment venues.
The mantra "If you build it, they will come" has given rise to many mega-park design projects in the last three decades in Orlando, Southern California, Asia  and beyond. The impact of each park is obvious in their massive sprawl, which protrudes acres beyond the parks in the form of resort hotels, RDE (retail, dining & entertainment), and infrastructure such as parking. The themed entertainment industry is facing challenges around how to dovetail environmentally responsible design with economically viable businesses. So what's the answer?
One creative concept is to think upward instead of outward, according to architect Ju-Hyun Kim. By rethinking how entertainment parks plan new venues, "the sky's the limit" no longer applies. Mr. Kim has proposed plans to build a vertical theme park. He has unveiled his design for a site in New York City. With a focus on minimal carbon footprint and sprawl, Mr. Kim's design will force land-heavy planning to reconsider the impact on the environment.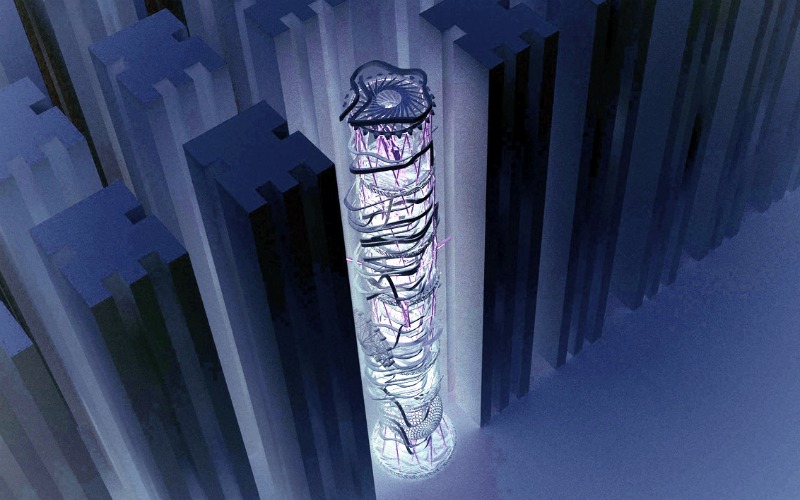 Another example is an up and coming wind farm theme park. Jora Entertainment partnered with green energy provider Qurrent to create the environmentally sustainable park. Rides will be made out of wind turbines and everything in the park is self-powered. While not every park can be as extreme in construction or mission as these, it raises an important point. Simple design changes and a shift in how we think about space can improve environmental sustainability, while also creating something unique from the guest experience perspective.
Green trends will also impact retail and dining. From curbside recycling to sustainable organic grocers, consumers are becoming far more savvy about which companies they spend their dollars with. Entertainment park architects can take a page from the burgeoning sustainable organic fast food industry when thinking about park dining and retail, which are critical revenue generators.
A trendy example is Elevation Burger. The company is considered the anti-McDonalds, offering grass-fed beef burgers served fresh off the flame in restaurants built from the ground up using environmentally sustainable construction designs. Organic and environmentally-friendly philosophies can impact where and how dining and retail facilities are constructed, as well as the foods they serve and what products they carry.
For the last 50 years, entertainment design has evolved by implementing the "bigger is better" concept of development. The marketability of massive sprawl has worked, growing the industry.  However, in the next 10 years a new generation of theme park consumers will be seeking adventure along with high eco-friendly expectations.
Finally, theme parks that pay attention to eco-responsibility can see major brand benefits. Smart design firms have begun considering the importance of consumer research to pinpoint corporate brand attributes which can best co-exist with sustainable growth. A "less is more" philosophy can be a brand differentiator for theme parks seeking to connect with younger, eco-conscious consumers.
The need to pay attention to the environmental impact of our parks is real. The day may not be too far off when environmentally frustrated people focus on the parks that aren't doing everything they could to minimize environmental impact; parks with a green agenda are likely to come out ahead with guests. From park-wide initiatives like Green is Universal to explicitly environmentally themed attractions, environmentally sustainable parks is a trend that we're likely to see remain on the rise.
Images sourced courtesy of Wikimedia, Flickr, IO9, inhabitat