Theme Parks By the Numbers
Posted by Sasha Bailyn on Friday, August 2nd, 2019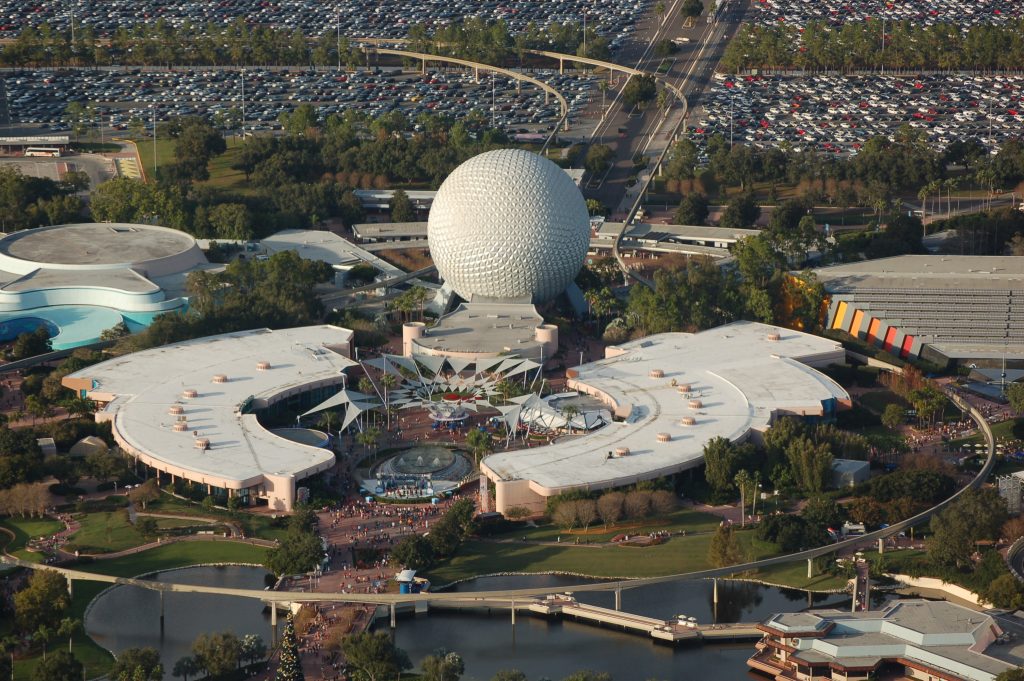 As we head into 2016, it's helpful to look back and see what theme park attendance trends can reveal about the year ahead. The latest Themed Entertainment Association's Theme Park and Museum Index: Global Attractions Attendance Report – published in 2015 and looking back over the past year – offers insights into which parks are thriving and what's driving their success. Reported 2014 global theme park attendance increased by 4%. Growth levels have been on the rise thanks to a number of factors, including an economic rebound, a growing Asian middle class, and the explosion of technology and IP in parks. Here are some highlights that entertainment designers should watch.
North American Theme Parks
Ten North American parks appeared on the list of Top Twenty Five Amusement Parks Worldwide, down one from 2013. Overall, North America is a mature market with moderate levels of growth, especially when compared with parks in Asia. The world's top amusement park is Disney's Magic Kingdom, with a whopping attendance increase of 4% in 2014 and a record 19,332,000 visitors. Following this was Disneyland, which is at number three globally. Epcot, Animal Kingdom, and Disney's Hollywood Studios in Florida are also in the top ten, with growth rates hovering around 2%.
Meanwhile, attendance at smaller parks has fallen. For comparison, the top nine theme parks, all of which are either Disney or Universal brands, enjoyed a 4.2% increase in visitors, while the bottom eleven together had a decrease in visitor attendance of 2.8%.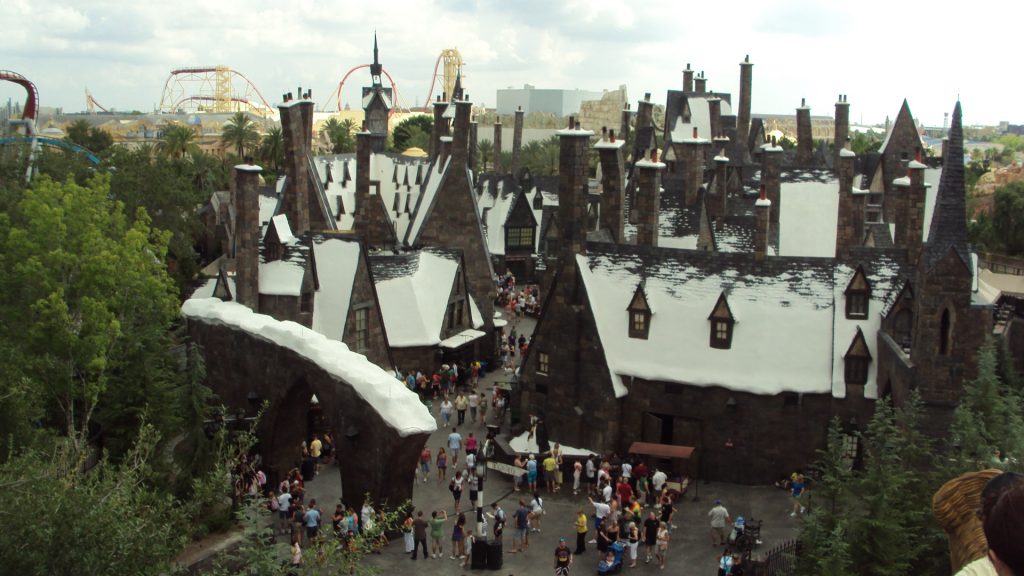 One contributing expert in the report suggests that there are a number of features driving the recent growth trends. One of these is the application of Intellectual Property at a rapid pace from screens to parks in order to derive maximum value. The introduction of the Universal Studios' Wizarding World of Harry Potter led to a drastic increase in the number of visitors heading to Orlando, especially with the addition of the Hogwarts Express and Diagon Alley. This happened because of the quick turnaround of implementing the IP while maintaining the high-quality standards and the vision of the franchise.
Another integral feature driving the trend of growth is the Cycle of Reinvestment. Domestic tourism is on the rise as the US economy rebounds. More international tourists have increased ticket sales. This has led to a major cycle of reinvestment, with more parks now spending on hotels, refreshing park facilities, and investing in new attractions. The report notes, however, that parks continue to face challenges: stagnating middle-class incomes, growing visitor groups and continual social media monitoring and real-time response needed to meet visitor experience expectations.
Water parks and Museums
When it comes to waterparks, Chimelong Waterpark in Guangzhou, China led the pack with a 4% increase in 2014. Typhoon Lagoon and Blizzard Beach at Disney World are both reporting a 2% increase in visitors in 2014. In North America, the top twenty water parks grew modestly at 1.6% in attendance overall.
Museums have struggled, with a fairly flat increase of just 1.6% globally. Many museums in the US have seen significant drops, such as the Smithsonian National Museum of Natural History with a percentage drop of 8.8% in 2014 with 7.3 million visitors.
Other museums in North America, such as the National Air and Space Museum, the Metropolitan Museum of Art, the American Museum of Natural History and the National Gallery of Art have also shown a decrease in visitors, although they still hold firm among the top twenty museums in the world. To combat this and enhance the visitor experience, museums are reinvesting in their core exhibits and exploring new ways to use technology.
When it comes to international museums, the Louvre in Paris is still the top museum attraction, although visitor attendance has dropped by 0.4% to 9.3 million visitors in 2014. Museums in Europe have enjoyed steady growth. The Vatican Museums, for example, boasted an increase of 13.2%, most of which is attributed to the 'Francis' effect since 2014 was Pope Francis' first full year in office. Museums in Asia have so far enjoyed a tremendous boost in visitor levels, at approximately 9%. This growth trend is due to increases in domestic tourism, a government drive to create bigger and more technologically advanced museums, and government initiatives to remove museum entry fees across the board.
The International Park Scene
Internationally, theme parks are thriving. Parks in Asia enjoyed a nearly 5% increase in visitor attendance in 2014. The growth builds on a thriving middle class, enhancement of visitor experience via new IP and sophisticated technology. The opening of the Wizarding World of Harry Potter at Universal Studios in Japan saw a record influx of visitors.
With water parks, Latin America is coming into their own with the Thermas Dos Laranjais in Brazil showcasing a growth of 17.5%. When it comes to Latin America, the surge in visitors has been attributed in part to the FIFA World Cup in Brazil and partly to growing mid-level incomes and need for entertainment options.  Meanwhile, there is a lot of investment and growth in water parks both in Asia and the Middle East, with income levels on the rise and climatic conditions just right.
Overall, it's clear that there are massive opportunities across different segments in the themed entertainment market. The major US parks and new international developments continue to drive growth in the theme park space. Smaller parks are worth watching, though, as they find new ways to integrate technology, IP, and attractions. Museums continue to work to find their place in an evolving entertainment market place, balancing technology and authenticity to deliver just the right guest experience. Finally, water parks are a surprise area of growth. We're excited to see what 2016 holds in terms of attendance trends and new developments. To check out the full report or learn more about the highlighted trends, visit the Themed Entertainment Association site.