The Future of Theme Park Design
Posted by Sasha Bailyn on Tuesday, May 14th, 2013
As we venture forth into 2013, the question on everyone in the theme park industry's minds is: what does the future look like? The economy isn't exactly booming in the U.S., and aside from expansions and facelifts of current parks – such as Magic Kingdom's Fantasyland and Adventureland, and Knott's Berry Farm – the market for building new theme parks has largely shifted overseas. Case in point: the upcoming developments in Russia, Asia (including the Anime theme park in Japan, Hello Kitty World in China, and expansions to Lotte World) and the United Arab Emirates, just to name a few.
But the shift to overseas markets isn't the only thing that theme park designers have to contend with; there's also the reality that young audiences are growing up faster and demanding more from attractions, thanks to the technology and social networks of the day. Audiences of all ages expect interactivity, social connection, and above all, a sense that experiences are being tailored to their personal interests. Rides that offer a passive experience are becoming outdated – we're no longer satisfied sitting in a ride vehicle and watching a story that we're not part of. Park design will need to continue emphasizing this aspect of personalization by giving guests the sense that they are part of the ride narrative, that their personal desires and preferences matter, and that they have some autonomy in their overall experience.
For many designers, the way to accomplish this feat is by integrating mobile apps, digital games, interactive touch screen displays, RFID technology, and even haptic technology. But how will we feel immersed in a fantasy world when technology surrounds us and competes for our attention? It's difficult to imagine how the integrity of theme parks will survive beyond the loyalty of nostalgia.
The underlying fear of all theme park enthusiasts is that theme parks will one day be outdated. As we say goodbye to design legends of earlier days, such as Imagineering's Tony Baxter, we open the door to designers who grew up with today's technology. Will tomorrow's theme park experiences lead us down a path of gadgetry, forsaking physical environments?; or will they stay true to the roots of Disney-style immersion with added technological twists?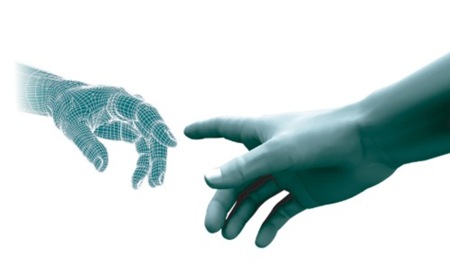 Wherever the future of theme park design takes us, I think one thing will most certainly endure: story. A great example of old school storytelling in a modern park is Yas Waterworld, the first water park to incorporate an overarching narrative. Yas has gotten so much attention because it goes several steps beyond the standard water park model: instead of being an assortment of catalogue-like attractions, the entire park supports a central story, making each element of the park (even the slides) unique and part of a cohesive theme.
In my view, the whole reason we go to theme parks is to engage with stories – to feel a part of them, to watch them, and to relate them to our lives. A themed attraction without a story cannot make an emotional connection with the audience and therefore has no lasting value.
If today's designers can dream up stories of the same quality as those from Tony Baxter's era, but give audiences the interactive technology they expect in a truly fantastical way, the future of theme parks will be bright indeed. That's my story and I'm sticking to it.
Sasha Bailyn
Editor-In-Chief
sasha@entertainmentdesigner.com