The Next Great American Theme Park
Posted by Sasha Bailyn on Monday, September 16th, 2013
I don't know about you, but I'm sick of Asia opening new theme parks. China alone is gaining Shanghai Disney, Jurassic Dream, Monkey Kingdom, Hello Kitty and Chimelong Ocean Kingdom, just to name a few. Now, even Malaysia is joining the theme park arms race with its Twentieth Century Fox Theme Park. While the U.S. may be getting frequent park upgrades, like the new record-breaking coaster in Ohio, we're not getting a "next big theme park" in the near future (if ever). OK, perhaps I'm a little jealous of Asia. And in light of this summer's Six Flags tragedy, I'm feeling in need of some levity. So, I took it upon myself to create America's next big theme park: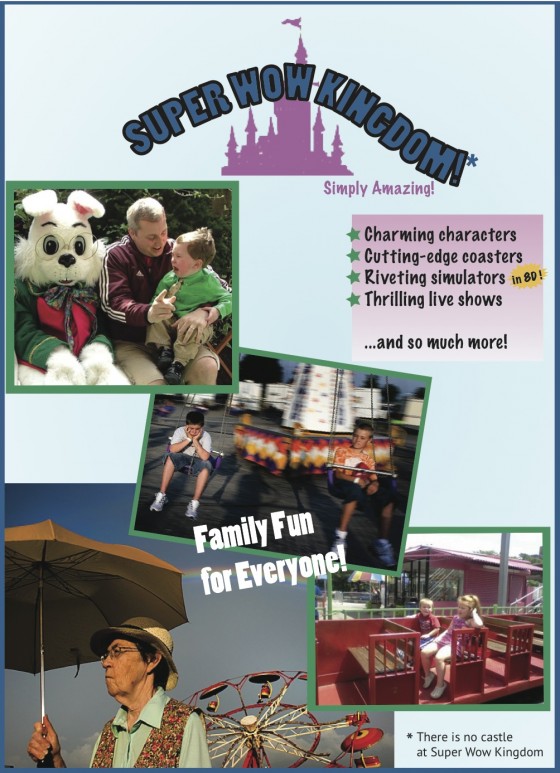 Here are some of the featured attractions: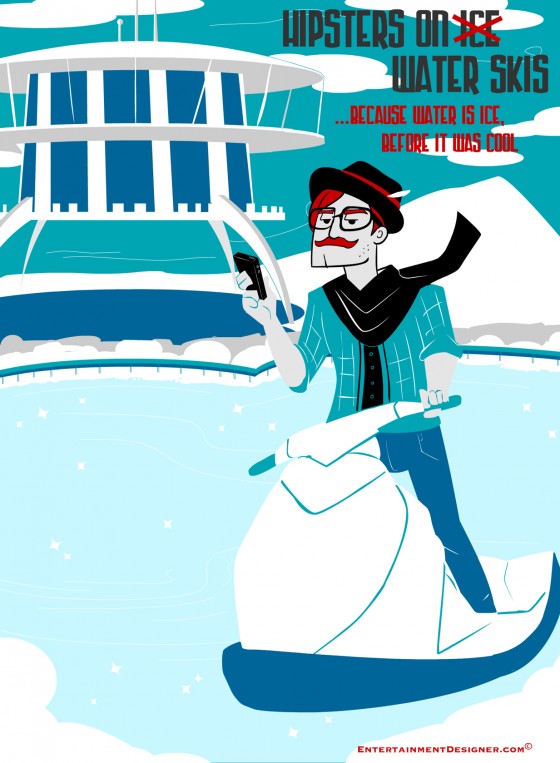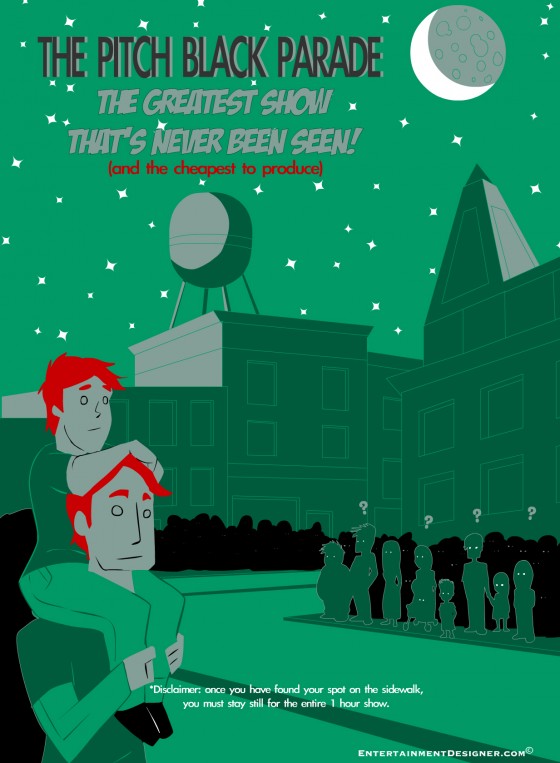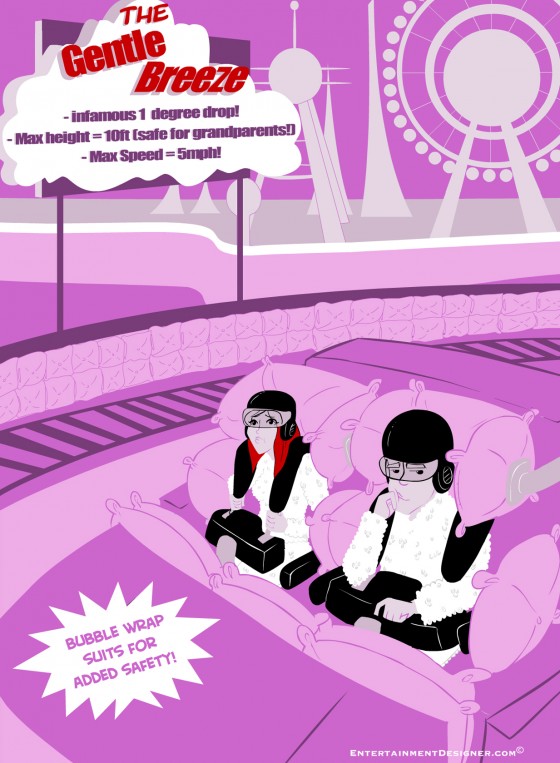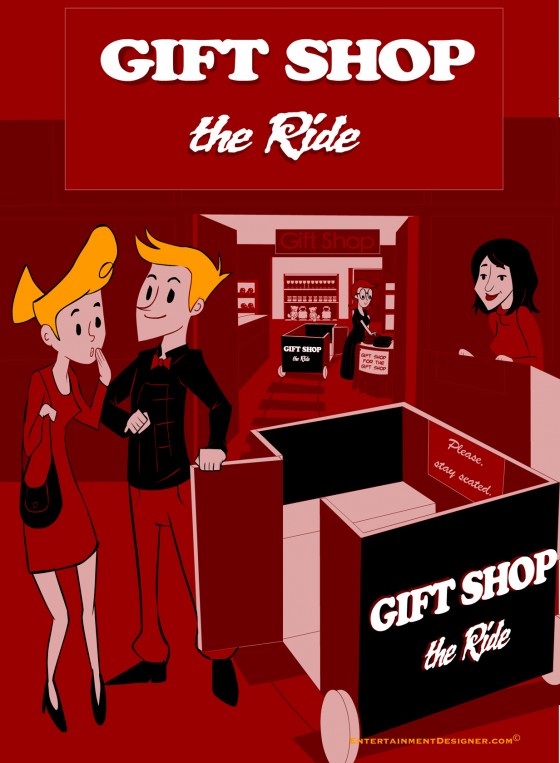 In keeping with the technology of the day, every surface in Super Wow Kingdom will have embedded QR codes for smartphone interactivity. Super Wow Kingdom will also feature the latest in ride technology from the Centrifuge Brain Project. In partnership with CBP's Chief Engineer Dr. Nick Laslowicz, Super Wow brings you the "Mesosphere Catapult," a death-defying launch beyond the ozone layer! (Safe landing not guaranteed; breathing apparatuses are first come, first serve. Other warnings apply.)
For your dining pleasure, Super Wow offers all your favorite theme park snacks with affordable payment plans and loan offers (down payments on churros start at 100 USD). The main eateries are the Imaginary Themed Restaurant, where YOU decide what the theme is*, and the Improv Character Pavilion, where ordinary folks moonlight as mascots and characters of their own design**.
*food and theming not included
**This program is partly staffed by local correctional facilities as part of Super Wow's commitment to community outreach
Super Wow Kingdom will fit right in with some of the attractions that actually opened this year, including the illegal border crossing theme park experience, the edutational display of dead, inside-out animals and the English exhibit showcasing the thrilling, multi-year process of drying out old wood.
We are seeking investors and sponsors for Super Wow Kingdom, so please contact us if interested***. Let's help get America back in the theme park arms race!
***We don't have a phone number, e-mail address, or mailing address.
Sasha Bailyn
Editor-In-Chief
sasha@entertainmentdesigner.com