How Millennials and Gen Z are Redefining Urban Tourism
Posted by Sasha Bailyn on Thursday, June 2nd, 2016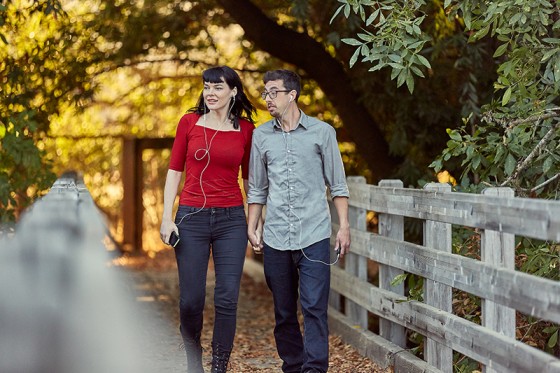 No generation has been studied as extensively as Millennials and Gen Z. Yet for all the insight on what they're looking for, many parts of the travel industry still consistently get it wrong. Booze cruises, packaged tours, and seeing the usual tourist traps don't appeal to a broad cross-section of younger travelers. Instead, the desire for instant gratification, personalization, a deep authenticity and unique experiences are shaping the way Millennials and Gen Z travelers want to see and experience the world: especially the globe's most iconic cities.
A week in Paris is about more than the Eiffel Tower, and today's younger travelers crave experiences with New York beyond frenetic Time Square or a deeper connection with San Francisco than stopping to shoot the classic Golden Gate bridge photo. In order to engage these travelers, you have to design an experience that meets them on their level. Two emerging leaders in the experiential space of urban tourism are walking tour app company Detour, and First Person Travel, a unique and immersive narrative travel agency. First Person Travel hosts Headlands Gamble, a story-driven interactive weekend road trip around Marin.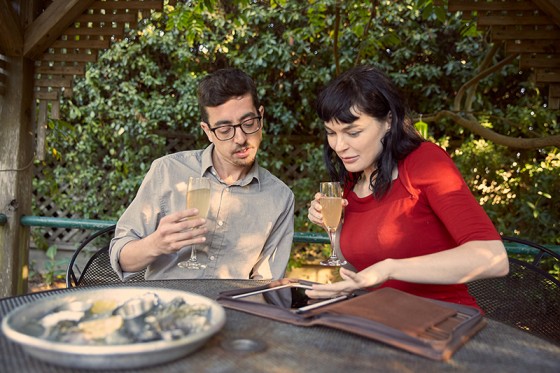 We had the opportunity to chat with Andrew Mason, founder of Detour, about his work and with First Person Travel founder Gabe Smedresman and Satya Bhabha, the writer and director behind the Headlands Gamble experience. These experience designers took us on a deep dive into the changing travel industry, what role technology is playing, the ultimate experiential travel companions, and the rising trends being driven by the changing needs and expectations of Gen Z and Millennial travelers.
Younger Travelers Are Driving Tourism Demand
Gen Z and Millennials want to travel now, not in the future. The United Nations estimates that nearly 200 million travelers fall into this age category and generate more than $180 billion in annual tourism revenue. Millennials are the most important demographic to tourism today. So why are so few companies getting it right?
Andrew Mason, owner and CEO of Detour, notes that the app was inspired by his own desire for a deeper connection and travel experience. "My wife and I recently visited St. Petersburg for the first time, and despite our best effort to employ the coolest guidebooks, apps, and even guided tours, we never really felt like we got below the surface. We had no trouble finding cool restaurants, shops, and sights, but I never really felt connected – like I understood what it was like to live there.  The kind of thing that Detour does magnificently," says Mason.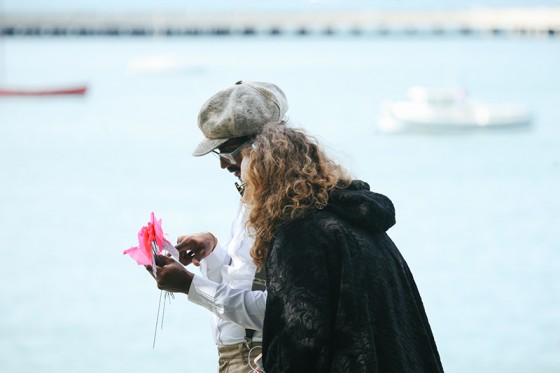 When he asked himself, "Who is Detour making these for, really?" he found the answer was "ourselves." In other words, Gen Z and millennials. To get to the level of authenticity and connection these travelers crave, it's important to get below the surface of a city and really showcase it the way you would if you traveled through the city's streets with an open, curious friend who lived there, knew its secrets, and was a great storyteller.
"Since our launch, Detour has been about discovering a city's history, culture, social issues, urban development, art, architecture, current events and food. We have Detours narrated by journalists, activist heroes, and one by a local fisherman.  We have Detours located in the middle of the city, and Detours in aggressively inconvenient locations, like Albany Bulb and a superfund site in The Bayview," says Mason.
Experience: What Millennials and Gen Z Crave
According to the UN World Tourism Organization, 75% of millennials are looking for a travel experience that offers something new. Detour created a series of walking tours narrated by locals. They are infused with elaborate storytelling and a cinematic score produced by award-winning writers and designers. This integration of technology, talent, and urban tourism creates unique travel experiences that specifically cater to these adventurous travelers who are hungry to broaden their experience of the world.
Getting into the specifics of how to create that experience took a great deal of work. "Detour is our answer to the question, 'What would be the coolest way to experience places?' That question quickly led us to audio tours… and at that point we took a bunch of audio tours and asked, 'What's broken? What needs to be great for me to want to make this an essential part of my travel experiences?' Two things quickly emerged. First, making it location-aware – but it had to be so good you could leave your phone in your pocket. If you're walking around a city, you want to look at it, not your screen. Second, it needed to be social. So we spent a lot of time getting our group audio sync feature right from the get go," says Mason.
At the other end of the experience spectrum is the work of First Person Travel, providing customized adventures in and around Marin, California. Writer/Director Satya Bhabha created Headlands Gamble, an interactive mystery adventure that pairs travel, accommodations, theatrical productions, and an interwoven storyline into one high-end and deeply engaging experience. It is hosted by the First Person Travel Agency.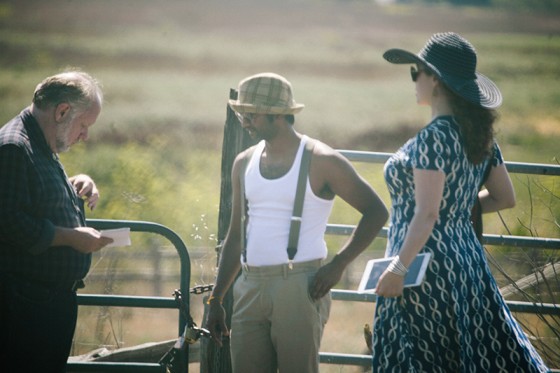 The company offers a variety of packages, with some including a fully equipped custom car with a touch-screen dashboard. Gabe Smedresman, founder of First Person Travel, explains the concept behind the business:
"Like a normal travel agency, we plan all the logistical details of your trip: hotel, rental car, meals and itinerary. Unlike one, we create immersive narrative experiences for travelers – weekend trips in which a story unfolds over the course of a travel adventure. We use travel, theater, games and technology to holistically design a completely new approach to the vacation."
Finding the inspiration for these experiences comes from deeply understanding the context of a given location. "When Gabe initially approached me with the idea of a narrative travel weekend, he knew he wanted the experience to be based in Marin, but needed a story and a script around which to build the adventure. My initial inspiration really came from the environment of Marin. It is romantic, mysterious, and bucolic – all of which have become major elements in 'The Headlands Gamble.' I was interested in the world of horseracing, as it encapsulates a huge range of characters and environments – ranging from extreme wealth and luxury to the depths of desperation and crime," says Bhabha.
Personalization
Gen Z and millennials crave a personalized approach to urban tourism and travel. Consumers want a more engaging and authentic travel experience, and brands like Detour and First Person Travel are taking us there. The Detour walking apps allow consumers the freedom to take the tour on their own schedule and pace. With location-based technology, they'll never skip ahead or get lost in the storyline.
Headlands Gamble's "Perfecta" is the most elite package they offer, and has key personalization elements to it. Not only does it come with the standard accommodations, meals, and custom car, but the company will tailor parts of the storyline to the customers themselves.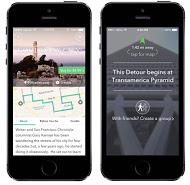 Technology
It simply wouldn't be an experience to a Gen Z or millennial without employing some form of technology. Urban tourism and travel relies on high functioning hardware and innovative apps to immerse the traveler in a total experience.
"First, making it location-aware – but it had to be so good that you could leave your phone in your pocket. If you're walking around a city, you want to look at it, not your screen," Mason noted earlier. Using iPhone technology and location based software, the walking tour follows you exactly as you walk, and times the audio to your own pace. This creates an experience some have described as "feeling like walking around in a movie."
In Headlands Gamble, Smedresman says, "Your tablet is your video game dashboard to The Headlands Gamble. Every location you learn about, every character you meet, and all the information you learn appears in the tablet in real-time. You can text message with many of the characters you meet and get in touch with your Travel Agent if you run into logistical difficulties. If you're ever confused, the tablet lets you know what you need to do next and where you need to go. It provides driving directions and a live soundtrack customized to each drive sequence in the weekend. We very much think of this as an augmented-reality production, and the tablet is what provides the layer above and heightens the real-world moments."
However, the technology isn't just part of the first person experience. It's also integral to actually delivering the experience. "On the back end, technology makes the entire show possible. Even though our ticket price is relatively high, our costs are also quite high — the only way we could break even on the production is if technology helps us run operations efficiently and smoothly. Every actor checks in through a custom app, and these actor cues both update our Operations team as to their status and trigger updates and new events on the traveler's tablet. And there are several location-based discovery sections of the show that are entirely run on the tablet — in no way could we run a theatrical event this long for this low a price unless portions of content were filled in more scalably by technology."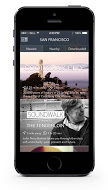 Creating the Experience
For entertainment designers who are feeling inspired, looking around their own cities and wondering, "How do I create this experience myself?" the teams at Detour and Headlands Gamble had a few tips:
Know the best way to find the stories you should be telling. It's important to partner with local experts from all walks of life. "By working with and talking to people who know the city really well," says Mason.
Don't underestimate what it takes to pull off something of this scale. "Many, many hours! From both the creative and logistic sides, this is an immense undertaking," says Bhabha. Smedresmen adds, "Writing, direction, game design, technology, audio engineering, playlist design, production design, personalization services, field operations, stage management, performance, logistics, vehicle rental, vendor wrangling. Horses! Cars! Bloody axes! Woodcut Maps! Illegal drugs! Syringes filled with fluid of unknown origin! Breakfast, lunch, dinner, snacks, wine and coffee. Scents. The ocean. Sunset. Your travel partner. The spirit of companionship."
Get the technological and logistical scaffolding in place before you begin to dream about the story. "In my opinion, I think that having a strong technical and logistical framework before you begin creative work is essential. It is far easier to write a script around known touchstones than to later have to re-envision a narrative to align with a technological or logistical development," says Bhabha.
Don't underestimate the time that writing, rewriting, rehearsing and testing takes. "If you're aiming for a Hollywood-level script like we were, allow lots of time for the writing and rehearsal process – months and months. We aimed for a very high level of quality in the script but had an unrealistically short development and workshopping process, and it hurt us deeply in a way that was difficult to recover from. We ended up finalizing portions of the script before the technology was even ready to playtest, and we lost opportunities to learn from live testing that way," says Smedresman.
Find ways to support your actors as an integral part of the experience. "Talented actors need support in order to do their jobs well, and they rightfully have little patience for unprofessional behavior or productions dropping the ball. We've had lots of learning to do in order to provide an environment that can sustain and support high-quality performance, and as startup and game-minded people with an eye towards iterative development, that learning has been difficult," adds Smedresman.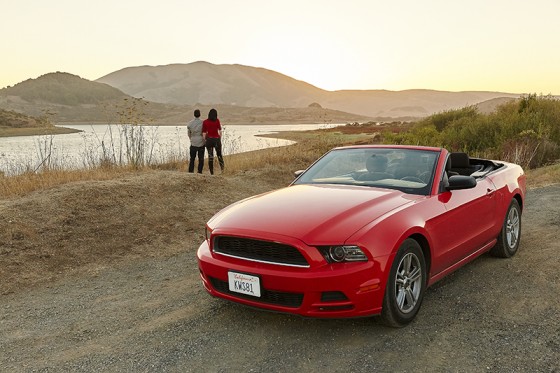 Headlands Gamble is a prototype experience designed to showcase what's possible, and First Person Travel will be expanding its offerings extensively in the near future. Detour is also growing rapidly. Detour will be making available to partners its publishing platform and creation tools, which will enable them to create immersive audio tour experiences similar to the highly popular walking tours Detour has created in San Francisco. They're also going to be publishing tours in Chicago, New York and other locations.
Gen Z and millennials are changing urban tourism and they're changing it for the better. Even just five years ago, the phrase "Like walking around in a movie" would have seemed incomprehensible in this context. Technology and visionaries like the teams at Detour and First Person Travel are creating something completely unique. Younger travelers have been the first to buy the tickets, making this an "off the beaten path" way to travel, but it's only a matter of time before demand for experiential travel spreads to all tourist demographics.
Images courtesy of Headlands Gamble and Detour