How Nature-based Experience Design Can Improve Tourism and Market Engagement
Posted by Sasha Bailyn on Thursday, April 28th, 2016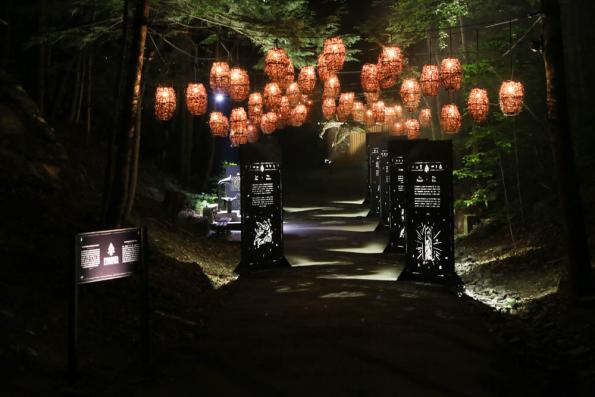 A theme park and a national park: at first glance, these two things couldn't be further apart. One is about enjoying the best entertainment that people can design. The other is about getting as far away from manmade creations as possible. Yet one hot trend is exploring how theming can help bring nature to life in new ways, and help visitors really immerse themselves in stunning landscapes. One case study – Foresta Lumina – is also showcasing how investing in nighttime and themed programming is good business for park owners.
One of the most impressive examples of natural entertainment theming is Foresta Lumina, a nighttime initiative at the Parc de la Gorge de Coaticook which was recognized earlier this year with a Thea Award. As the Thea judges noted: "The natural state of a dense forest, known for its hiking trails and beautiful surroundings, is the canvas for Foresta Lumina. This immersive and multisensory nighttime experience along a 1.5 mile stretch was inspired by forest mythology and local legends."
Guests begin their adventures by crossing over the Gorge on one of the world's longest pedestrian suspension bridges. Each visitor receives a map of the trail and encounters a mysterious, misty portal that is located on the bridge itself. By passing into the portal, guests enter the Garden of Wishes, where seven illuminated manuscripts introduce the cast of fictional characters inhabiting the park's nocturnal landscape. A series of runes tie the interactive story together, while characters come to life through lighting, audio, mist and other theatrical effects.
The Thea judges go on to say, "Experiences with mapped media and lighting effects gain popularity every year. The creators of Foresta Lumina were tasked to adapt these modern technologies to a living environment that calls for nuance in its scale and execution. It is the unique forest setting and local folklore, balanced with the subtle adaptation of multimedia that makes the project stand out."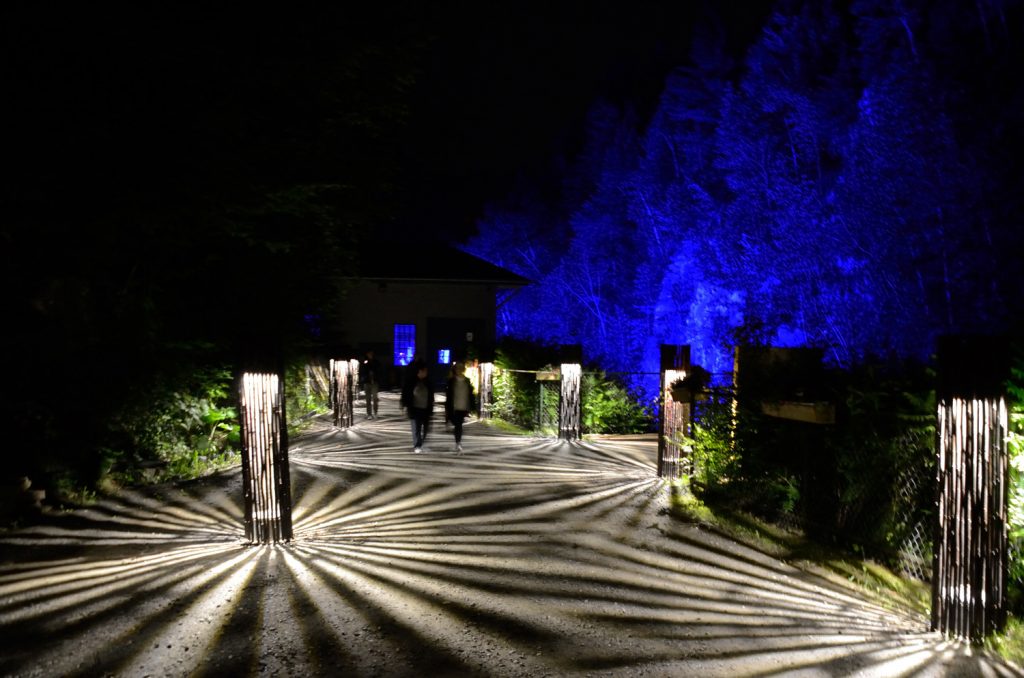 Foresta Lumina has had an impressive impact on local businesses. At the Thea Awards annual event, it was noted that there was an 80% increase in tourism to the park, 200% increase in business for local restaurants, and 100% increase for local hotels. We had the opportunity to speak with Caroline Sage, General Manager of Parc de la Gorge de Coaticook, to get an insider perspective on the opportunities and challenges of integrating theming and the natural environment.
Storytelling and local mythology are so integrated into this experience. Can you tell us what inspired it and how you brought it to life?
The Parc de le Gorge was already impressive before Foresta Lumina, with the gorge and the longest suspended footbridge in North America. We were looking to give life to the natural beauty of the park at night. That was the beginning of a creative project. The Moment Factory helped us to give life to our ideas with their technology. We also met historians of the area to integrate different legends of Coaticook. We also wanted to play with the mythology surrounding Quebec forest which often included the devil, who is present in Foresta Lumina.
Lumina encompasses physical space differently than a static show or a parade, as it's a walk where parts of the experience need to be "always on" should a guest come through. Can you talk about the challenges and opportunities that creates?
We want to give to the visitor a unique experience, but we also want to preserve the park's natural resources. This was the primary factor dictating the design as well as the choice and installation of the technologies used. The goal was to pay tribute to nature by highlighting it and helping visitors discover its enchanting beauty at night. We also wanted an activity without language barriers, which explains why you don't have a guide or too much reading to do during Foresta Lumina. We want to give to the visitor an immersive experience, while considering our international audience.
Can you speak to the challenges and lessons of creating an experience that's universal to international guests?
First, nature will always win so you have to work with it and not against it. Second, you have to listen to the visitors' feedback. Positive or negative, they always bring something to you. You also have to surround yourself with good people and lead them with positive thinking. At the end of each season, we can be proud because so many people had a magical experience. The most important thing to remember is that creativity includes accepting change and having the courage to dare more than others.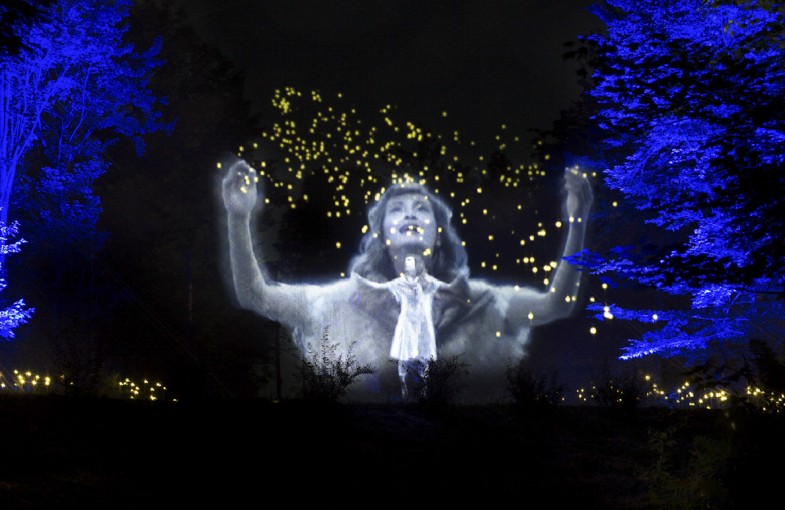 What implications does the Foresta Lumina example have for other natural environments? One significant opportunity that comes to mind is that the National Park Service is celebrating its 100th birthday this year. Stepping back, it's easy to appreciate that certain things don't change, like the beauty of nature that's still amazing after 100 years. Yet audiences have evolved, and interviews with park staff highlight the challenges of engaging younger audiences.
Could Foresta Lumina's example help pave the way for future programming decisions at National Parks and other outdoor locations to become more engaging? The next century of the National Park Service could lead to changes in how the Park Service approaches programming and entertainment. With options like nighttime activities, themed and story-based entertainment, and adventure activities, rangers have new opportunities to capture the attention of younger audiences. Studies have shown that engaging kids with nature is an essential part of cultivating environmental awareness and a sense of stewardship.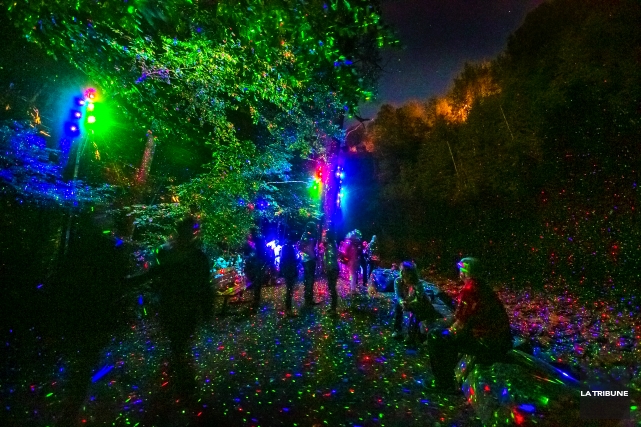 Bigger brands in themed entertainment have long recognized the value of investing in nature. For example, Disney's Conservation Fund has given more than $40 million dollars in support to conservation projects. They fund a wide variety of grants to environmental causes and conservation, often working in tandem on issues that are being studied by staff scientists at Animal Kingdom.
Environmental awareness is on the rise; yet many striking natural destinations struggle with the question of how best to showcase what they have to offer in a way that engages people. As Caroline Sage noted, guests who wander the paths of the Parc de la Gorge have no idea that technology brings the forests to life at night. It's possible, through a carefully crafted theming that balances environmental concerns and guest experiences, to help create entirely new experiences in natural spaces. By revitalizing interest and finding ways to entice guests during off times (such as at night), parks can increase revenue and engagement along with environmental awareness.