How Crowdfunding Launched the Hollywood Horror Museum – And Why Other Museums Are Paying Attention
Posted by Sasha Bailyn on Friday, December 18th, 2015
One of the hottest topics in the museum world continues to be funding challenges. As federal, state, and private funding has become scarcer, museums have faced the need to generate more revenue on their own. From creative programming to fundraisers, institutions have explored many models to get programming funded. Recently, the Hollywood Horror Museum launched a successful Kickstarter to fund their 2016 World Tour and eventual permanent home in California. Their successful case study raises an important question: could crowdfunding be a viable fundraising tool for museums over the long-term?
Industry statistics suggest that crowdfunding is a $5 billion dollar a year industry, with one third of that going to causes such as museums. Crowdfunding is a common way for businesses and individuals to raise money today. Startups often take to platforms like Kickstarter to garner support for new products. Artists are gathering monetary support for their work through sites like Patreon and Indiegogo. Individuals facing tough times are also raising money online. There's certainly a place in the mix for museums.
Huston Huddleston, founder of the Hollywood Sci-Fi Museum, took to crowdfunding his latest initiative to develop the Hollywood Horror Museum. In many ways, the audience for the Horror Museum is a natural fit for crowdfunding. There's a strong fandom around horror movies and fans are anxious to support important new initiatives. With an all-star board and commitments of significant memorabilia, the Horror Museum has the industry support needed to make the vision into a reality. Fans stepped up and the Kickstarter met its goal.
The design and vision behind the museum is engaging for fans. "Stepping into a scary "wax museum" is cool, and much of the museum will be like that, simply because it puts the audience in that world and because so few 1920-1980 props still exist. But it will work similarly to our sci-fi museum in that new video programming will teach you about the film and the truth behind the film," says Huddleston.
Crowdfunding is important for the financial rewards, but also helps build buzz within the community. "Kickstarter obviously helps raise the initial funds, but it also gets the word out, to see who the true fans are who want this to happen. Our sponsors base their donation on the numbers of passionate followers on Facebook, Twitter, Tumblr, and Instagram. Some people ask "can't all these famous rich directors come up with $20,000 themselves?" Some are giving money, some are giving props and signed personal items, but all are giving their time, their experience, their talent and most importantly, their contacts and their name." The Horror Museum's world tour kicks off in mid-2016, with the exhibit's permanent home taking shape in 2018/2019.
There are many other examples of crowdfunding at play in museums around the world. The Vatican Museums recently introduced a crowdfunding app called Patrum, to allow contributions toward restorations of their priceless collections. Once users download the app they're required to make a minimum $10 donation. Levels go up to "Gold Patrons," for users who fund a restoration entirely. In exchange for their participation, users get  updates each week about project status. Higher level donors get direct access to museum curators through a messaging app.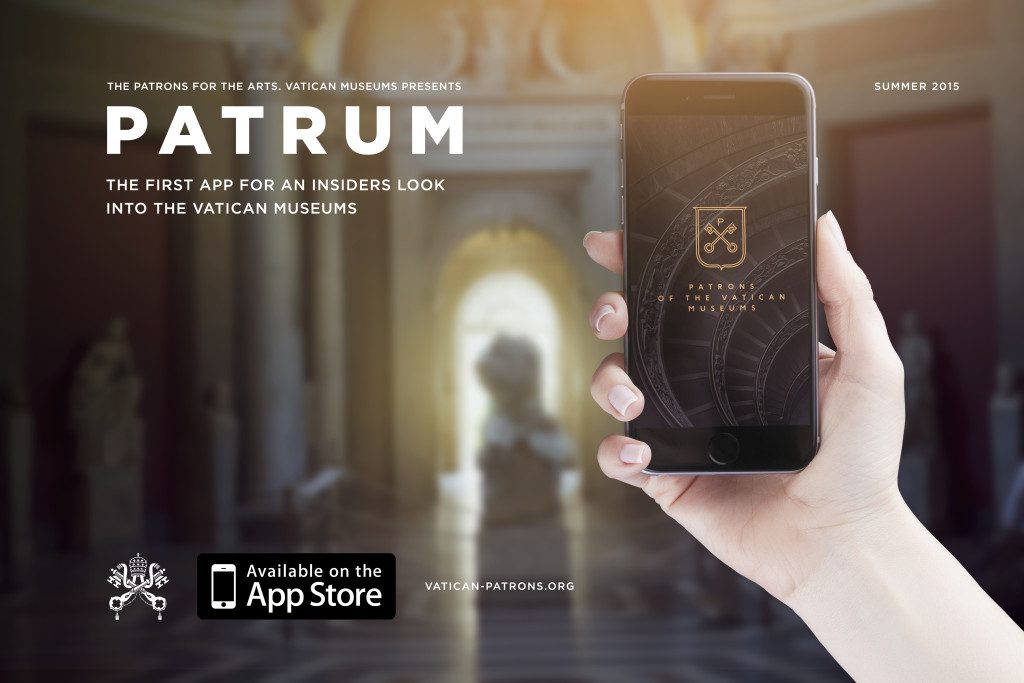 Earlier this year, the Smithsonian raised half a million dollars in five days for the National Air and Space Museum. The funds support a project to restore and display Neil Armstrong's moonwalk suit. Matthew Inman, the cartoonist behind the wildly popular site The Oatmeal, recently used crowdfunding campaigns to raise money to establish The Nikola Tesla Science Center. The Sackler Gallery raised funds to launch an exhibit exploring Yoga: The Art of Transformation. There are success stories ranging from national museums to local organizations.
Successful projects fall into two categories: innovative startups and targeted projects for trusted brands. There needs to be a dedicated audience that's interested in and excited by the concept at hand. That's why the Horror Museum was so successful. Another aspect of many campaigns is that they're highly focused. Often, the goal is restoring a specific ancient artifact or mounting a specific exhibit. In other cases, they're supporting a museum that's telling the stories of a specific group or interest area. Many times, crowdfunding has the support of big names who match donations, help publicize and play a bit of a patron role.
Crowdfunding isn't without its drawbacks. Organizations have to think about whether they'll offer rewards, how they'll steward funds and what kind of reporting is required. Public relations to donors is important – but can be a drain on museums whose staff is already stretched thin. Still, for museums with a clear narrative angle, a deep understanding of what their audience wants, and a strong reputation, crowdfunding may be the single most effective strategy for raising programmatic funding in the years ahead.
Images provided courtesy of the Hollywood Horror Museum and Vatican Museums