TEA Announces the 22nd annual Thea Awards
Posted by Sasha Bailyn on Wednesday, November 18th, 2015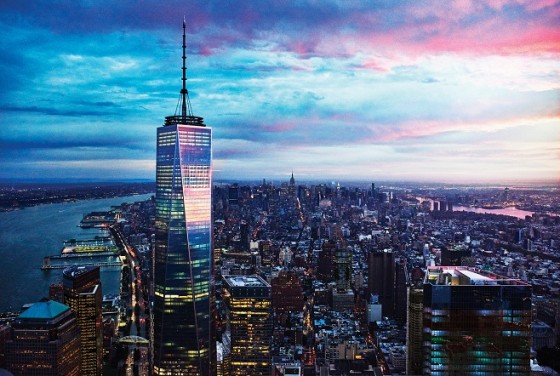 The Themed Entertainment Association (TEA) has announced the 22nd annual Thea Award winners, recognizing excellence in themed entertainment. The Thea Award is one of the attractions industry's most prestigious honors, and recognizes innovations in design, theming, technology and the guest experience. "This year's international slate of projects named for TEA Thea Awards reflects the delivery of story, media, content and experience with ever more sophisticated technology and tools," said Steve Birket, president of the TEA. The 2016 award winners will be recognized at a Gala in Anaheim, as part of the TEA Summit in April 2016. Here's a closer look at this year's winners.
2016 recipient of the Buzz Price Thea Award for a Lifetime of Outstanding Achievements
Keith James is the 2016 recipient of the Buzz Price Thea Award for a Lifetime of Outstanding Achievements. In the words of the judges, he "has become one of the themed entertainment industry's most respected and trusted leaders. His entire professional career has been in themed entertainment." His career has involved lending his creative vision and strategic expertise to world-renowned brands like Jack Rouse Associates, Universal Studios Florida, The LEGO Group, Warner Bros., Six Flags, and Ferrari World.
San Diego Zoo & San Diego Zoo Safari Park: Thea Classic Award
The San Diego Zoo is approaching its 100th anniversary. The facility – which is primarily cage-less for 3,700 rare and endangered animals – is being recognized for being at the forefront of innovations in zoos and conservation with a Thea Classic Award. While the zoo has reintroduced more than 30 endangered species to their natural habitats, they're now turning their attention to exploring how technology and community-led initiatives can help turn the tide of extinction.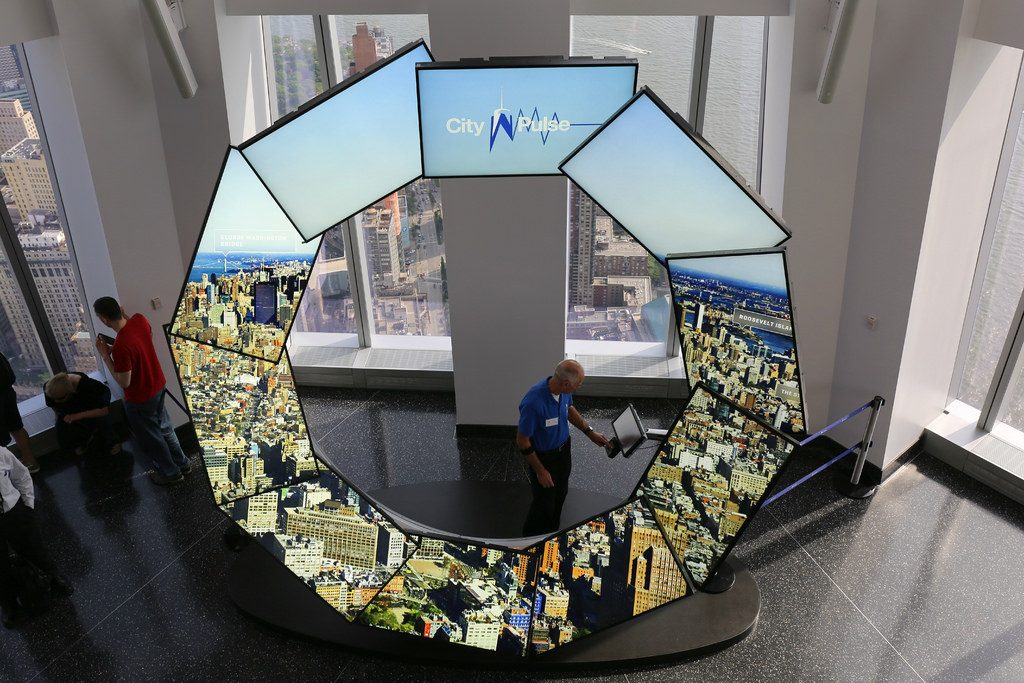 City Pulse/One World Observatory, Thea Award for Outstanding Achievement
The One World Observatory is located on the site of the former World Trade Center. A collection of experiences focusing on the dynamism and resiliency of New York City, the attraction also tells the story of how the World Trade Center got rebuilt. The experience gives visitors a look at the people who constructed the building ("Voices"), the bedrock beneath the structure ("Foundations"), and takes them on a panoramic elevator ride with visuals covering 500 years of change. Once guests reach the 102nd floor, they're treated to a dramatic reveal of the city skyline and unique exhibits. The judges called the Observatory "something arrestingly unique and unexpected and overcoming the challenges presented by an emotionally charged location."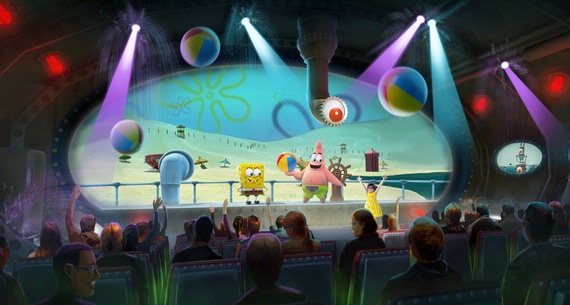 SpongeBob SubPants Adventure, Thea Award for Outstanding Achievement
The SpongeBob SubPants Adventure at Moody Gardens combines 3D film, 4D effects, a live performer, and a real-time animated character who interacts with guests – in a single guest-led attraction that allows the audience to choose their destination during an undersea journey. The different elements combine seamlessly to bring the SpongeBob world to life in a comical and quirky way.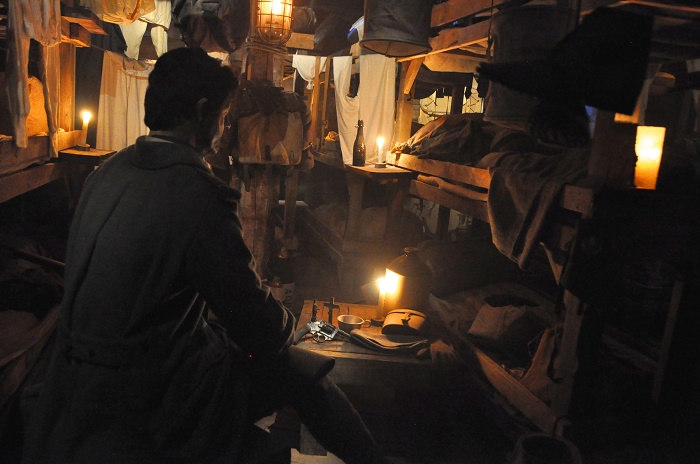 Les Amoureux de Verdun, Puy de Fou – Thea Award for Outstanding Achievement
Puy du Fou – France's leading historical theme park – has tackled its first exhibition from the 20th century. Les Amoureux de Verdun brings visitors to the battlefields of WW1 during the winter of 1916, through the love letters of a soldier and fiancée. The attraction combines theatrical sets, actors, animation and projected media to create a story that the judges noted, "blends historical accuracy with theatrical intensity in this moving, poetic walk-through historical journey through one of the most poignant moments of World War I."
Foresta Lumina – Thea Award for Outstanding Achievement
Quebec's Foresta Lumina uses a dense forest with hiking trails as the canvas for an immersive and multi-sensory nighttime experience. The attraction was inspired by forest myths and local legends, where guests pass through a misty bridge portal into the Garden of Wishes where seven manuscripts introduce that attraction's core characters. The storyline is tied together and the whole thing illuminated through a sophisticated mapped media production. The judges noted that "It is the unique forest setting and local folklore, balanced with the subtle adaptation of multimedia that makes the project stand out."
Rory Meyers Children's Adventure Garden – Thea Award for Outstanding Achievement
Rory Meyers Children's Adventure Garden is an interactive garden for children that is a "museum without walls, designed specifically to address state and national education standards in life, earth and environmental science." The attraction features 17 galleries or "learning rooms" dedicated to specific themes such as Agriculture, Astronomy, Energy, and the Biosphere. It includes more than 150 interactive exhibits built around storytelling, engagement, and physical activities like mazes and climbing structures. The Adventure Garden blends sophisticated master planning with a sense of whimsy and surprise that appeals to children.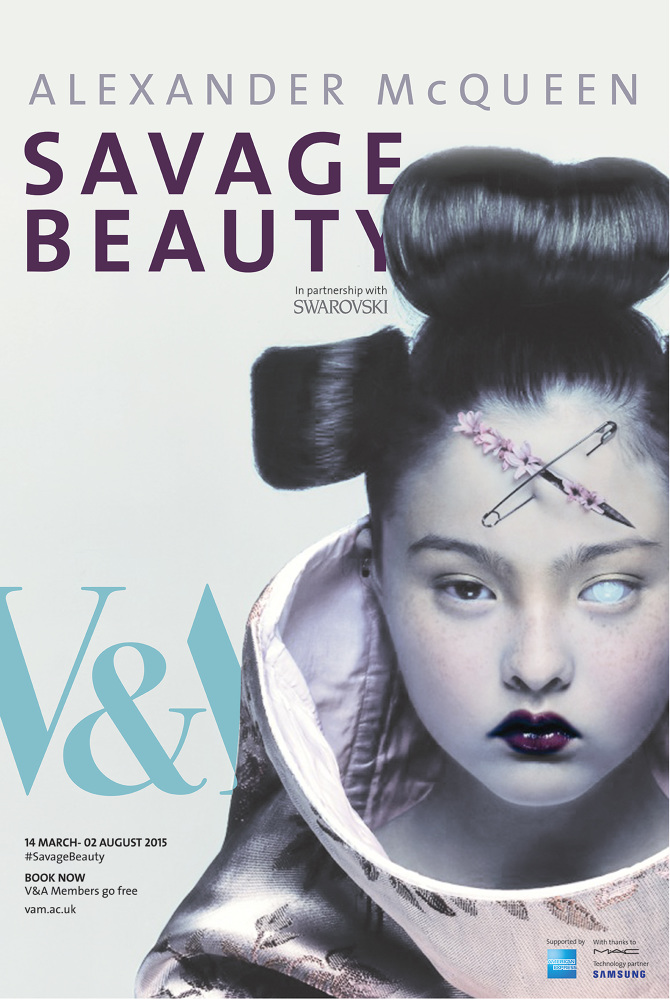 Alexander McQueen: Savage Beauty – Thea Award for Outstanding Achievement
Savage Beauty was an exploration of fashion designer Alexander McQueen's career, featuring iconic designs from Kate Moss "hologram" to a "Cabinet of Curiosities." The galleries were arranged as though a tour through the designer's own mind, showcasing dozens of McQueen's works in a custom built and themed environment. As the judges noted, "Each gallery became both a frame for the art as well as an environment that immersed visitors into the style, look and feel of the fashion." The attraction combined lighting, sound, and media to deepen the storytelling.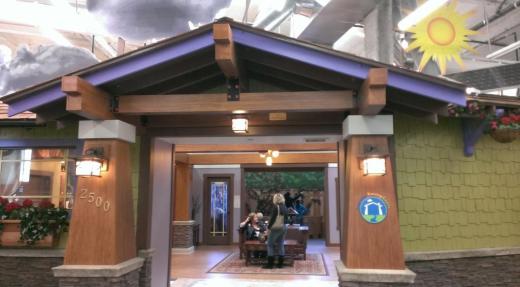 Inspector Training Course, Discovery Cube LA – Thea Award for Outstanding Achievement
Discovery Cube Los Angeles houses the Inspector Training Course, which provides guests with a new understanding of safety and environmental protection in the home. The exhibit features a California Craftsman Bungalo and gives each guest a tablet to guide them through a series of challenges and activites related to their home inspection. As the judges noted, "The experience seamlessly integrates the physical space and objects with the individual tablet experience. The recipe?  Make it tactile, real and fun. Make it a game, and allow for experimentation and social interaction. Use high-tech tools, and then make those tools disappear."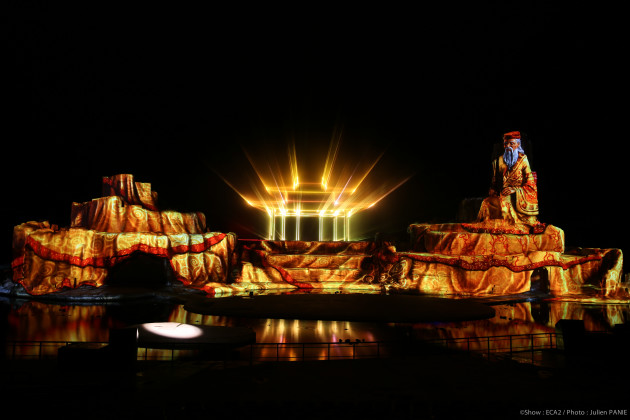 Fountain of Dreams, Wuyishan – Thea Award for Outstanding Achievement
'Fountain of Dreams' tells the story of Wuyishan, China's fabled waters. It explores nature and the power of water to shape the area's environs. Live performers "work multiple levels of the stage as the story unfolds through water curtains, fire, 3D video mapping, LED, lasers, cascading waters, musical score and ghostly characters from China's traditional past." 3Dmapping and a unified design help bring this beautiful story to life through a series of 12 different scenes.
Disney Paint the Night Parade – Thea Award for Outstanding Achievement
Disney recently introduced Paint the Night, an electrical parade lit entirely of LED lights. The lights embody Pixie dust from Tinker Bell and Mickey Mouse's magic paintbrush, alive with color and sparkle. Faeries wear costumes adorned with fiberoptic strand which guests can change the color of using interactive wands. Numerous favorites come to life during the parade, from Monsters, Inc., Cars and Toy Story to a host of Disney princesses. As the judges noted, "The new Disney Paint the Night is a marvel of lighting technology, creative artistry, storytelling, showmanship, live performance, and interactivity centered around beloved Disney characters, both recent and classic."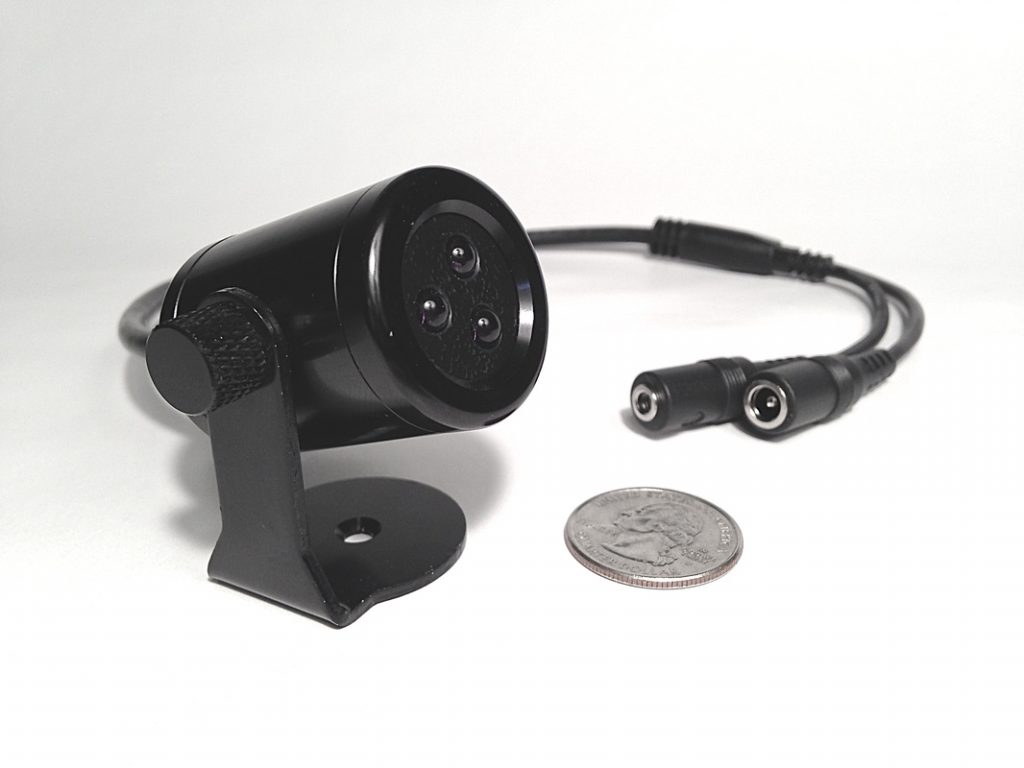 Gantom Torch Technology – Thea Award for Outstanding Achievement
The Gantom Torch is a fully controllable flashlight that receives input from small, programmable infrared transmitters. The IR transmitters can be hidden anywhere in an entertainment space and programmed using an app. Torches respond independently to each transmitter by blinking, flashing, or holding a color. Torches also vibrate, based on what's occurring in the scene. The "Torch is a device that makes a show experience very personal for each guest." Its flexibility and affordability point to applications in haunts, museums and much more.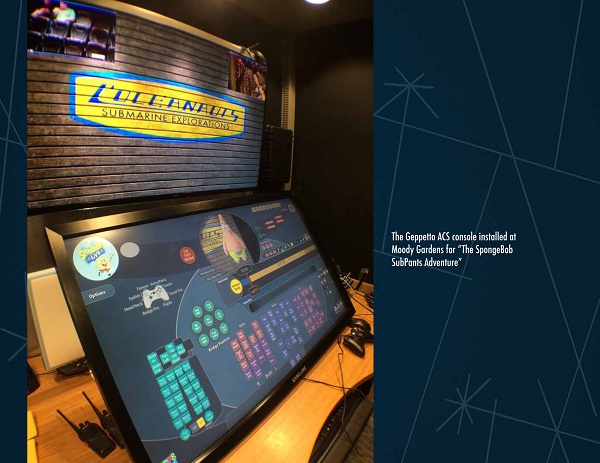 Geppetto Animation Control System – Thea Award for Outstanding Achievement
The Geppetto Animation Control System is Super 78's proprietary "living animated character" technology. Gepetto offers designers a way to update puppetry and bring it to the modern audiences, by incorporating multiple characters in different environments. It also handles branching storytelling, 3D imagery, multiple screens and multiple in-theater effects.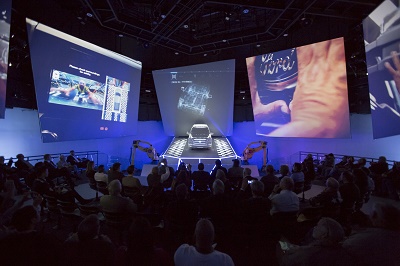 Manufacturing Innovation, Ford Rouge Factory Tour, The Henry Ford – Thea Award for Outstanding Achievement
Manufacturing Innovation is a multimedia experience located at the Ford Rouge Factory Tour in the Henry Ford. The 10-minute show combines multiple screens with projection mapping and factory automation robots to create a multi-dimensional story following the creation of an F150 truck throughmanufacture. The judges described it as "a corporate media presentation becomes a multimedia spectacular that leaves guests excited about manufacturing innovation; great music, theatrical lighting, carefully choreographed projection and robotics."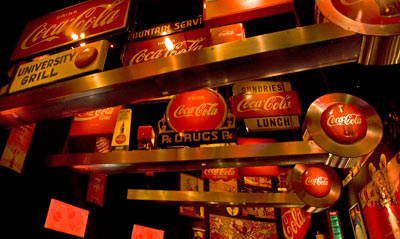 Moments of Happiness at the World of Coca-Cola – Thea Award for Outstanding Achievement
More than one million people visit the Atlanta-based World of Coca-Cola each year. It's a set of experiences, exhibitions and tasting area for guests. This year, Coca-Cola introduced a new preshow called "Moments of Happiness." This six-minute film highlights fans from around the world, and at the conclusion the screen rolls up to reveal the attraction's entrance. The film focuses on emotional scenes such as soldiers returning home from war, combined with upbeat music. The judges noted that after the film, "[there] are very few dry eyes in the house, and the film combines the joy of poignant events in life with a quiet reference to the pleasures of drinking Coke."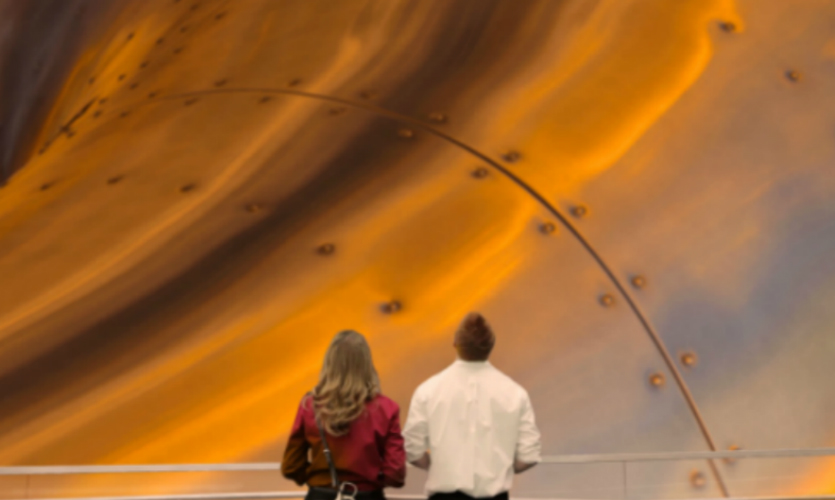 Integrated Environmental Media System, LA – Thea Award for Outstanding Achievement
The Integrated Environmental Media System (IEMS) in the new international terminal at Los Angeles International Airport (LAX) offers an unprecedented guest experience. The IEMS includes seven media features, including Welcome and Bon Voyage Walls, a four-sided Time Tower and portals that guide passengers to their gates. The content focuses on Los Angeles and shifts periodically to reflect the destinations of upcoming departures. Studies show that guests have begun arriving early in order to experience the media.
John Robinett, AECOM –  2016 TEA Distinguished Service Award
John Robinett has had a 30+ year career in leisure, entertainment, and real estate. His responsibilities include oversight of AECOM's Economics practice in the Americas, and management of a variety of global assignments in attractions, resorts, cultural, and entertainment retail. He has been active in THEA for many years, serving on the International Board and Committee member and speaking at a number of industry event. This award is presented annually in recognition of a TEA member's outstanding contributions "above and beyond the call of duty."
To learn more about the attractions or the THEA Awards, visit the TEA website. Stay tuned for detailed coverage and interviews with the teams behind some of these great attractions as the Gala approaches.
Images sourced courtesy of TEA press resources, Flickr