7 Roller Coasters We Can't Wait to Ride in 2016
Posted by Sasha Bailyn on Monday, February 22nd, 2016
There are two kinds of rides that theme park fans love: immersive new dark rides that push the limits of our imaginations and thrill rides that get hearts pumping. This year's lineup of new roller coasters promises to delight fans, reimagine what's possible for different types of rides, and raise the bar a little higher on the world's fastest and tallest coasters. Here's a closer look at six roller coasters we're looking forward to in 2016, in no particular order.
Lightning Rod
Lightning Rod is a fusion of old and new. Constructed by Rocky Mountain Construction for Dollywood, Lightning Rod is the world's first launched wooden roller coaster and will take passengers to new levels of exhilaration and terror alike with its speed of 73 mph. It's expected to be the fastest wooden roller coaster in the world. Lightning Rod reaches a dizzying height of 200 feet. It also features a 73 degree drop that defines "the new steep," overbanked turns, 12 airtime hills and 3800 feet of track to sustain the speed levels.
Valravn
Cedar Point – often called the top theme park for coaster lovers – is launching Valravn. A 'Monster in the Making' according team at Cedar Point, Valravn is going to be an unstoppable force opening in May of 2016. This steel roller coaster was designed by Bolliger & Mabillard (B&M) with the aim of being the 'tallest, longest and fastest roller coaster of its kind in the world'. Valravn boasts a height of 223 feet, 3,415 feet of track and a 90 degree drop at a speed of 75mph.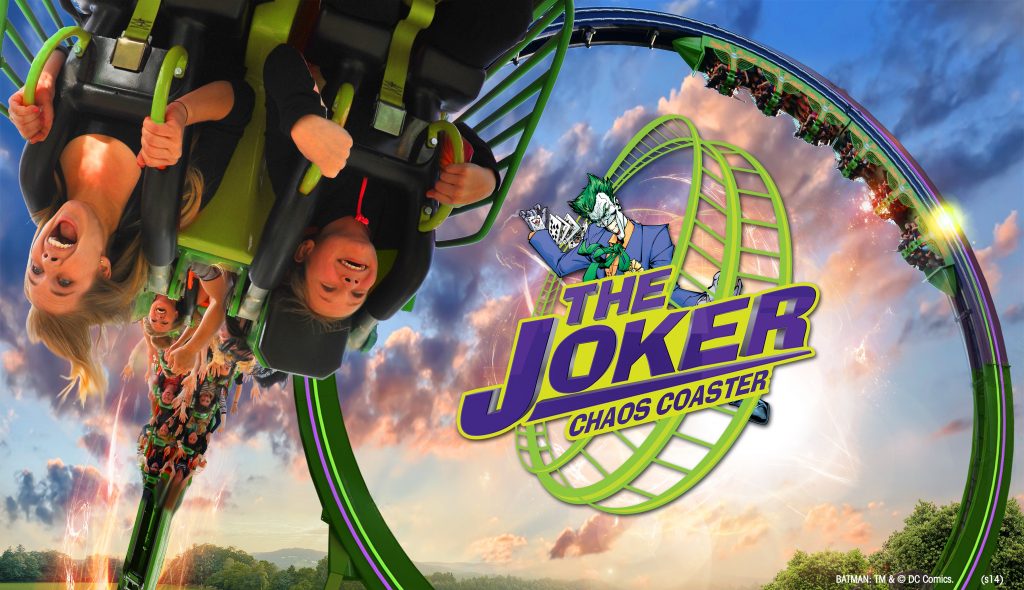 The Joker
The Joker is a roller coaster that's delivering on the experience its name suggests: terrifying, nerve wracking and multi-faceted. A 4-D roller coaster at the Six Flags Great Adventure Park in New Jersey, the Joker with its purple and green color theme is a free spin ride offering passengers a chance to spin up to six times freely through the length of the ride. The Joker features a height of 120 feet, a drop of 90 degrees, 15 airtime hills and a string of inversions beyond 90 degrees. It also has something that's completely new: the step-up under-flip inverted roll which has passengers twisting upside down as they go uphill.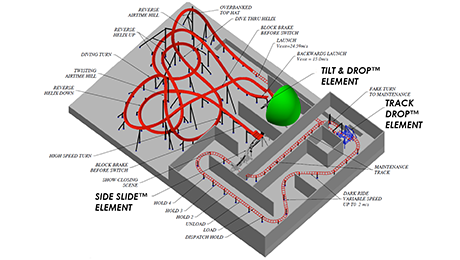 SFX Roller Coaster
Launching at Abu Dhabi's Ferrari World, the SFX Roller Coaster by Dynamic Attractions promises to take coasters to the next level. This roller coaster features special effects which make it more of a 'dark ride' with monsters, audio effects, new track technology, 3-D screens and story-telling visuals. Some of the facets of the SFX roller coaster include the Tumble Table, the Cliffhanger Launch, a backwards 360 degree loop and an elevator drop, to mention a few.  There's a lot happening in this complex ride design, and fans globally are getting excited for its first ride.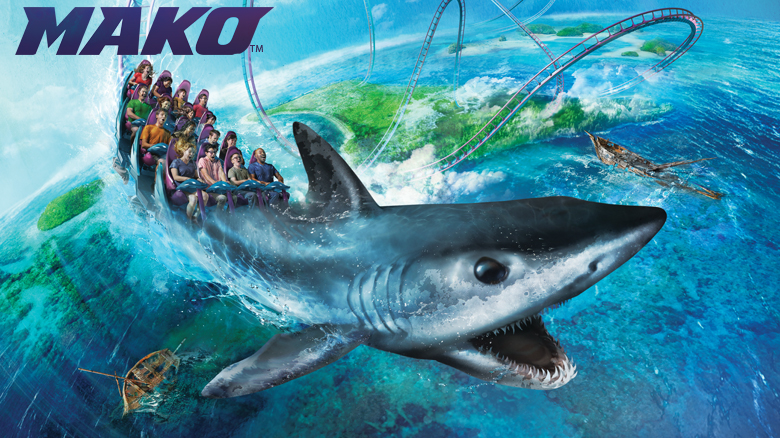 Mako
Mako is a hypercoaster that will be launched this year at SeaWorld Orlando. Designed and constructed by Bollinger and Mabillard, Mako is one for the true adrenaline junkies. The coaster peaks at 200 feet with speeds of up to 73 mph, nine airtime hills and a 4,760 foot track which is nestled in the Sharks Realm. Its unique location in Sharks Realm will make the ride unforgettable on multiple levels.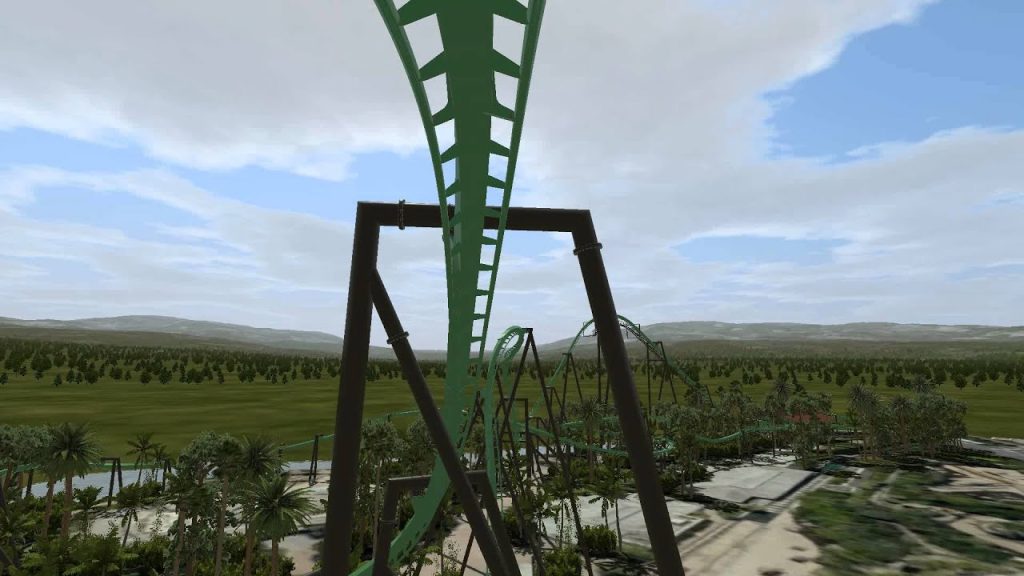 The Flying Dinosaur
Opening at the Jurassic Park section of Universal Studios Japan, the Flying Dinosaur is a flying roller coaster opening in March 2016. The Flying Dinosaur boasts a track length of 3,687 feet and a height of 124 feet with a chain lift hill launch system. It is officially touted to be the 'Greatest Dinosaur Ride in the World' with a slew of audio effects, new technological special effects and dinosaurs galore.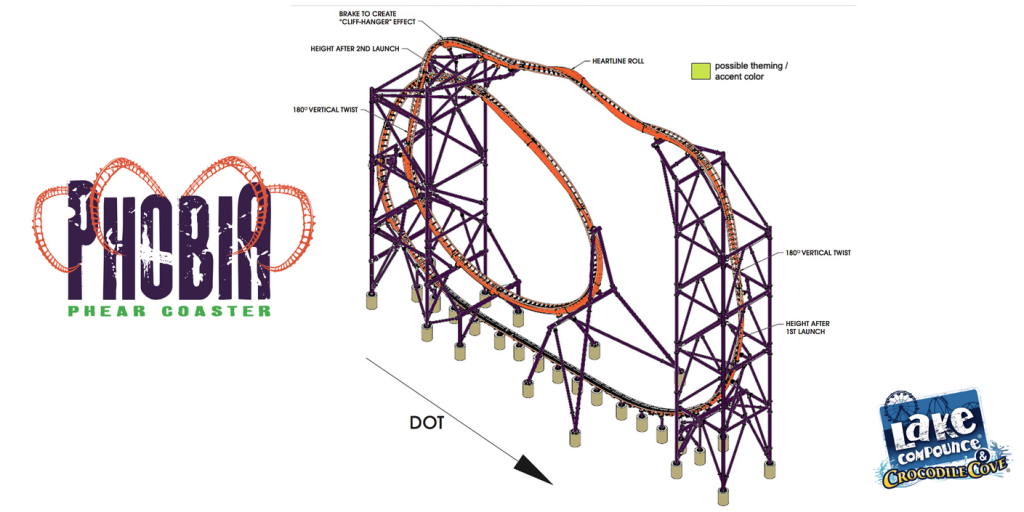 Phobia Phear Coaster
The Phobia Phear Coaster at Connecticut's Lake Compounce park. Phobia Phear is a magnetic launch coaster that vaults its car back and forth. This coaster features three separate launches that run forwards and backwards. It's ultimate launch sends rides around a 150 loop at over 60 miles per hour.
In addition, there are numerous coaster makeovers slated to open this year at parks globally. Fans are also buzzing about Flight of the Hippograph, which will make its appearance at Universal Studios Hollywood. What coasters are you most excited about this year? Let us know in the comments below!
Images sourced courtesy of their designers/and or resident parks. All rights reserved by the original holder. Videos sourced via YouTube and Vimeo.